Starbucks Frappuccino Deal: Here's How to Snag a Half-Priced Frap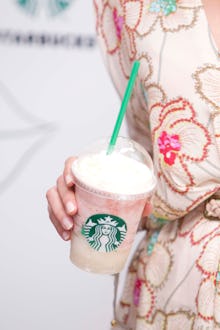 You might want to hold out until 2 p.m. for your midday Starbucks run on Monday, when the caffeine haven is offering 50% off all Frappuccinos from 2 p.m. until closing time. 
The catch: It's for Starbucks Rewards members only. Rewards members can order any flavor Frappuccino (that likely includes secret menu items like the cotton candy Frapp) at half-price using a Starbucks rewards card.
This is the first of a series of Monday deals exclusively for Starbucks Rewards members through March. Here are the upcoming promotions.
• March 14, 2 p.m. — close: Half off any food item with drink purchase.
• March 21, 2 p.m. — close: Earn three bonus stars by ordering ahead on the Starbucks app
• March 28, 2 p.m. — close: Earn five bonus starts by spending at least $10 at any Starbucks location.
Happy Monday.