A Federal Court Just Ruled Two More State Bans on Same-Sex Marriage Unconstitutional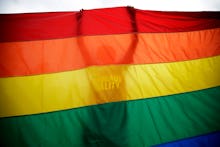 Update, 11:15 am on October 8th: CBS News reports that Supreme Court Justice Anthony Kennedy has temporarily blocked the appeals court ruling that declared gay marriage legal in Idaho and Nevada on Tuesday:
Kennedy's order came a little more than an hour after Idaho filed an emergency request for an immediate stay and about 10 minutes before the state said that state and county officials would otherwise have been required to begin issuing marriage licenses to same-sex couples.The order also applies to Nevada, where marriage licenses to same-sex couples were going to start to be issued later Wednesday.The announcement shows the unsettled state of the marriage issue, but is consistent with how the court has been handling such cases. It also underscores how the court's action earlier this week, in which it turned away seven other cases, was not a decision endorsing same-sex marriage.
The decision, from the 9th U.S. Circuit Court of Appeals in San Francisco, came one day after the Supreme Court rejected appeals from five states seeking to prohibit same-sex marriages on Monday, paving the way for marriages in those states and making same-sex marriage is now legal in the majority of U.S. states for the first time.
Cases from Michigan, Ohio, Kentucky and Tennessee are also pending before the 6th Circuit appeals court, whose decisions could bring the list of states to 39. 
This is a developing story. We will update this post with new details as they become available.