'Ebola Racism' Is Real — And It's Thriving Across the U.S.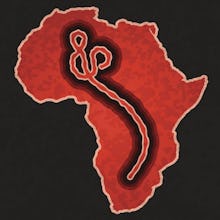 The American public's reaction to the Ebola virus outbreak that's killed over 4,000 people has moved from concern to outright xenophobia
Call it "Ebola racism." With the death of Liberian Thomas E.Duncan at a Dallas hospital last week and news that two nurses who treated him have contracted the deadly illness, increasingly paranoid Americans are treating immigrants and visitors from Ebola-ravaged countries like Liberia, Guinea and Sierra Leone like lepers. 
"People, once they know you are Liberian — people assume you have the virus in your body, which is not the case," Alphonso Toweh, a man from Monrovia, told the Washington Post. He experienced this paranoia firsthand: 
Alphonso Toweh was riding a bus when a man sitting next to him politely asked where he was from.
Toweh isn't the only person from Washington D.C.'s burgeoning West African population who faces irrational discrimination from Americans. Toweh said some African immigrants he knows were asked to leave work out of fear they'd transmit the virus. 
In Pennsylvania, a 16-year-old high school soccer player from West Africa, Ibrahim Toumkara, was tormented with chants of "Ebola" by opposing players during a game.
"There were tears coming down his eyes," Edward Bachert, a Lehigh County police officer and Toumkara's legal guardian, told WPVI. "He was visibly shaken by this; that it got to that level on the field." The taunting  eventually led to a fight and the resignations of two rival coaches six days later. 
Furthermore, Navarro College in Corsicana has officially refused to accept international students from "countries with confirmed Ebola cases." 
Nigerian-American academic Idris Ayodeji Bello, 33, was alarmed when his colleague's brother-in-law was rejected on the basis of this policy, receiving a letter Bello that was then posted to Twitter:
Of course, it's not just in the U.S.: A tasteless entry in a "car costume" event by ENSOC, the Engineering Society of the University of Canterbury, mocked Ebola victims by decking out a student in head-to-toe blackface.
Why it matters: While 65% of Americans are concerned about a possible outbreak, they're expressing that concern in questionable and tasteless ways.
Unfortunately, Americans have been conditioned to think in those harmful ways. "For the Western media, Duncan is an outsider, a plague-bearer to be vilified rather than a victim of a deadly and horrifying disease,"  writes Mic's Sophie Kleeman. "He's filthy and unclean, and he's brought contamination to the United States." Behavior like this only spreads fear and xenophobia while snuffing out information, tolerance and knowledge. Even worse, it perpetuates one of the fundamental problems of how the Western media talks about Ebola: reinforcing the divide between "the West and the rest." 
Africa can beat Ebola though. Nigeria and Senegal have all but eradicated the spread of the virus in their borders. But that's not necessarily what you hear due to the media's crooked portrayal of Ebola. If the world is to overcome the Ebola crisis, it'll need less "us versus them" and more compassion, research and understanding.