This Is How Critics Responded to 15 Iconic Albums Right After They Were Released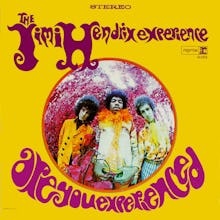 It's often said that music today just isn't as good as it was back in the day. That's patently untrue — science has shown that familiar music just feels better to a listener. And when an album has had decades to assume its legendary status, that's when we're most ready to believe it's truly better than what our musicians make today.
It isn't the case, though. Great music existed in the '60s and '70s, and it exists now. Nothing reveals that more than reading the most passionate responses to our culture's iconic music as it was released. Those reactions were published in the 1971 Rolling Stone Record Review — a now out-of-print 566-page paperback with nothing but album reviews and essays covering some of the biggest bands and artists of all time, culled from the famous magazine's first three years of existence. This was the foundation of music journalism and the music that formed the bedrock of today's music legend. 
Reading these reviews is like experiencing these records without all the hype — hearing them with the same ears that you might hear a new album today. Here are 15 of the most striking moments:
Let It Be by The Beatles
"To Phil Spector, stinging slaps on both wrists. He's rendered "The Long and Winding Road," for instance, virtually unlistenable with hideously cloying strings and a ridiculous choir that serve only to accentuate the listlessness of Paul's vocal and the song's potential for further mutilation at the hands of the countless schlock-mongers who will undoubtedly trip all over one another in their haste to cover it."
— John Mendelsohn, June 11, 1970
The glowing, everything-has-changed reviews of Sgt. Pepper's Lonely Hearts Club Band (another article in this collection claims that it "took the long playing record to the point of its furthest development as an artistic medium") and Abbey Road are exactly what you'd expect. But this rejection of Let It Be is stunning — the album (especially in its less-orchestrated re-release, Let It Be ... Naked) is now considered one of the great records, but in 1970, people could barely process what was happening to the world's biggest band.
I Got Dem Ol' Kozmic Blues Again Mama! by Janis Joplin
"Janis herself has never sounded better on record, but it took me four full listenings to the LP before I could hear her. That's how bad her band is. When (and if) you get hold of this record, my suggestion is that you listen really hard to how awful the backup is — everything from the arrangement to the level of musicianship. These sons of bitches can't do anything really right."
— John Burks, Nov. 1, 1969
Another zinger, and those are the first sentences of the review. Burks does continue insisting that Janis is amazing, but he can't quite get past how bad her band sucks. It's hard to take issue with that given the overall quality of the record — this, again, is considered a legendary album.
Get Your Ya-Ya's Out! by The Rolling Stones
"The form may be in trouble, and we listeners may ourselves be in trouble, so jaded it gets harder each month to even hear what we're listening to. But the Rolling Stones are most assuredly not in trouble, and are looking like an even greater force in the years ahead than they have been. It's still too soon to tell, but I'm beginning to think Ya-Ya's just might be the best album they ever made. I have no doubt that it's the best rock concert ever put on record." 
— Lester Bangs, Nov. 12, 1970
Get Your Ya-Ya's Out! is widely agreed upon as one of the all-time classic albums — Lester Bangs was completely right.
All the same, there was a time in music history when this kind of declaration could be made with a level of actual gravity and truth. That's mindblowing — especially because Bangs can still easily convince you, despite the fact that he's writing across a chasm that's 44 years wide.
Led Zeppelin II by Led Zeppelin
"And who can deny that Jimmy Page is the absolute number-one heaviest white blues guitarist between 5'4" and 5'8" in the world?? Shit, man, on this album he further demonstrates that he could absolutely fucking shut down any white bluesman alive, and with one fucking hand tied behind his back too."
— John Mendelsohn, Dec. 13, 1969
Unrepentant fanboying at its finest — all from the man who famously panned Zeppelin's self-titled debut. Perhaps the best, most late-'60s-Rolling Stone part, though, is when Mendelsohn lists all the drugs he's paired with the album, followed by an admission that he hasn't even tried listening to it sober. This, by the way, is the album with "Ramble On."
Self Portrait by Bob Dylan
"Nashville Skyline and John Wesley Harding are classic albums; but no matter how good they are they lack the power of the music Dylan made in the middle Sixties. Unless he returns to the marketplace with a sense of vocation and the ambition to keep up with his own gifts, the music of those years will continue to dominate his records, whether he releases them or not. If the music Dylan makes doesn't have the power to enter into the lives of his audience — and Self Portrait does not have that power — his audience will take over his past."
— Greil Marcus, June 8, 1970
Possibly the most famous album review of all time, no small thanks to its incendiary lede: "What is this shit?" Marcus spends 7,300 words oscillating between song-by-song analysis, fictional vignettes and conversations with colleagues. Taken in full, it's its own piece of art — mostly devoted to how bad Self Portrait is, an album now so legendary that its gotten one of the most loving boxed set reissues an album can expect.
First Take and Chapter Two by Roberta Flack
"The hallmark of Robert Flack is an ability to make sure that nothing stands between you and the experience of the song. She is merely the transmitter and puts herself at the service of the song so that you not only her the music, but become a part of it. If you can stand the intensity and don't mind risking your life, listen."
— Julius Lester, Oct. 29, 1970
This consideration of Flack's first two albums compares her to Nina Simone and Aretha Franklin an uncomfortable amount of times, but it's also about as adoring as music criticism can get. It's the kind of review that forces you to go listen to the songs in question, regardless of where you're sitting in time.
Neil Young by Neil Young
"Especially vivid is Young's sense of melancholy and the ingenious clusters of images he employs in his lyrics (printed in full)."
— Gary Von Tersch, April 5, 1969
It's impressive to see a writer nail what an artist is all about right on that artist's debut record. Amazingly, lyric sheets in the liner notes were a selling point in 1969, not a default. This is the album that would launch Young's seemingly eternal and consistent career.
James Taylor by James Taylor
"Mr. Taylor is not kicking out any jams. He seems to be more interested in soothing his troubled mind. In the process he will undoubtedly soothe a good many heads besides his own."
— Jon Landau, April 19, 1969
An overall positive review, but another one that fails to anticipate Taylor's eventual impact. It's true, he isn't kicking out any jams, but "Carolina in My Mind" has indeed been soothing minds for the last 46 years or so.
The writer of this article is equally a part of music lore. Landau wrote this piece 15 years before he saw Bruce Springsteen perform live and famously wrote, "I saw rock 'n' roll future and its name is Bruce Springsteen." He then became Springsteen's manager and trusted friend — a guiding light across his career.
ABC by Jackson 5
"The second side does get into some slow stuff; "La La" and "I Found That Girl" aren't really the type of material this group should be doing, though the arrangement of the latter (unlike that of "La La," where the Delfonics' understated force is replaced by Michael Jackson's wonderful screeching) has some interest insofar as it shows Motown looking back over its shoulder at the Delfonics and at Gamble-Huff cuteness in general."
— Arnold Brodsky, Sept. 3, 1970
Like the greatest bands of all time, Rolling Stone was fallible even in its big breakout era. This article reads like it's in another language, and like it's in desperate need of an editor who speaks that language. It's true, though, there are really only two worthwhile songs on this record. But when those songs are "ABC" and "The Love You Save," you're doing pretty alright.
Writer: Carole King by Carole King
"Though flawed, this is still a listenable, indeed nice, record. You might like it. Any album with a real live piano has to be good."
— Melissa Mills, Oct. 29, 1970
There's something to be said for straightforwardness, regardless of how giant the artist would one day become. "You might like it" isn't a line any college newspaper editor would let a kid write in the 21st century, but hey, it's about as honest as you can get. And pianos are usually good — especially when played by the legendary Carole King.
The Stooges by The Stooges
"So, cats and kitties, if you want to have a real cool time, just bop on down to your local platter vendor and pick up the Stooges' record, keeping in mind, of course, that it's loud, boring, tasteless, unimaginative, childish, obnoxious ..."
— Ed Ward, Oct. 18, 1969
Talk about "not getting it." Even when Ward acts like his moralizing and vicious criticism is half-ironic, he can't shake his distaste for everything the Stooges are about. History would favor Iggy and his dudes differently; but it looked different at the ground level.
Are You Experienced? by The Jimi Hendrix Experience and Fresh Cream by Cream
"Unlike Clapton, Jimi really does think in terms of three instruments, and despite some small amount of dubbing, he has given us the first really new sound in this idiom since the Who's first album with its 'Out in the Streets,' and 'My Generation.'"
— Landau, Nov.  9, 1967
Throughout the dual review, which mirrors Clapton and Hendrix's real life frenemy-ship, Landau insists that Clapton is talented and not terribly original, and that Hendrix is supremely talented and devastatingly original. Then, out of nowhere, he ends his review by deeming Are You Experienced? "unrelentingly violent, and, lyrically, inartistically violent at that" and saying he'd rather listen to Jimi play tired old blues songs.
Needless to say, Are You Experienced? is an insanely good and persistently popular record, featuring such minor songs as "Purple Haze," "Manic Depression," "Hey Joe," "The Wind Cries Mary," "Fire," "Foxey Lady," "Are You Experienced?" and "Highway Chile." If this album isn't historic, then it's hard to know what kids have been shredding in Guitar Center for the last half-century.
Dock of the Bay by Otis Redding
"It is possible to think that the tremendous emotional impact of this song — and that would be the indication of its soul — is in part due to his death, but the song itself, a distillation of all that's best in soul ballads, stands as one of Otis' very best records."
— Jann Wenner, April 27, 1968
Reviews by Wenner, who co-founded the magazine and owns it still, are semi-rare in The Rolling Stone Record Review. So are on-the-spot eulogies for artists we'd keep listening to, and eulogizing, for decades.
Live Dead by The Grateful Dead
"Live Dead explains why the Dead are one of the best performing bands in America, why their music touches on ground that most other groups don't even know exists."
— Lenny Kaye, Feb. 7, 1970
Hyperbole? Nah, more like prophecy. The Dead had only been releasing albums for three years, but sure enough they would go on to be the most legendary bands in America — a group every band knows and respects.
Remedies by Dr. John, the Night Tripper
"If you dig jive, pure jive; if you dig dreaming, if you dig Wolfman Jack, if you ever order barbecue at 4 AM; if you get stoned to watch TV commercials while eating Colonel Sanders fried chicken and drinking warm Ripple — then you are weird enough for Dr. John."
— David Gancher, June 11, 1970
Do most people know who Dr. John is? Probably not. Would most music lovers read a 1970s album review that begins, "Break out the hash pipe and heat up the gumbo?" Probably so.