Obamacare Is Under Attack in California — By Democrats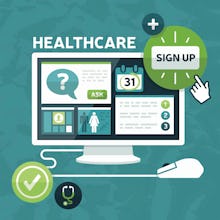 The most consequential challenge to Obamacare this year doesn't come from grandstanding Senate candidates or some industry-backed conservative legal action group. 
This time around it's California liberals, including some big-name Democrats, leading the charge. They are arguing the law doesn't go far enough in helping people access quality, affordable insurance. And it could point to a new phase in the debate over the Affordable Care Act, where the law's many benefits are protected and expanded rather than rolled back.
Golden State voters will go to the polls on Nov. 4 to pass judgment on Proposition 45, an initiative that would "require changes to health insurance rates ... to be approved by Insurance Commissioner before taking effect." Individuals and small groups would also be able to bring legal complaints to the commissioner, who could retroactively lower rates deemed unlawful or predatory.
The effort has split California Democrats. Gov. Jerry Brown and Rep. Nancy Pelosi, the House minority leader, are among the most vocally opposed. Pelosi says she agrees with the underlying rationale, but worries that adding an "outside" arbiter to the mix could create major problems for Covered California, the state's shiny new insurance exchange. 
Covered California is one of the few "active" state marketplaces, meaning it gets to choose which plans — ideally, those with the best dollar-to-care ratio — are offered to people on the site. Opponents say insurance providers would be less likely to offer their best rates if, as the proposition guarantees, those prices would be subject to future legal challenges.
 "If I wanted to kill the Affordable Care Act," Pelosi told the San Francisco Chronicle, "I would do this."
On the other side, California's Democratic Sens. Dianne Feinstein and Barbara Boxer are both backing the measure. Supporters argue that the law would be a welcome complement to existing Obamacare regulations and give consumers an added layer of protection against insurance companies still pulling in massive profits.
The division become starker when you take a look at who is funding each side and how much they're spending. As Capitol Weekly reports, "Fundraising by the two sides is lopsided. The opponents of Proposition 45 have raised about $38 million, while the backers of the initiative have raised about $3 million, according to state financial disclosure documents." 
Ballotpedia listed the biggest opposition spenders:
Nearly every insurance company doing business in California is invested in killing the measure. But the other side isn't totally clean: At least three of the top five donors stand to make money representing challenges to insurance companies.
Support for the proposition has been on the decline since late August, when the cash started flowing in and voters began to get an earful of what the assorted interests claimed was really at stake. From a distance, it's hard to argue against any law that provides better protection and more options for people buying insurance through the Obamacare exchanges. The insurance companies' lockstep opposition is instructive, too. They are worried, which is never a bad thing.
In this case, though, it seems like proponents of the ballot measure are ignoring the many secondary complications their new law could cause in an already shaky new system. Universal health care is a worthy goal, and President Obama's decision to not to push it in Congress, at least as a negotiating tool, is one of his biggest failures. This measure would not change that, and it will do more to hurt than help the cause.