Feds Crack Down on Online Dating Company That Created Fake Accounts, Ruined Love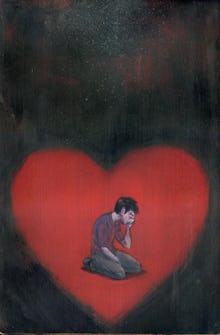 Breaking up is hard to do. Getting cut off by a cynically constructed computer algorithm designed to lure you into a costly engagement with an online dating site? That really stings.
But it is precisely the experience JDI Dating provided its unsuspecting and now, one assumes, emotionally stricken former customers. In response, the Federal Trade Commission Wednesday fined the England-based firm and its owner $616,165, a figure that also covered slightly less evil doings, like misleading users about the sites' cancellation policies.
In a press release, the FTC laid out the scam, explaining that JDI "offered a free plan that allowed users to set up a profile with personal information and photos. As soon as a new user set up a free profile, he or she began to receive messages that appeared to be from other members living nearby, expressing romantic interest or a desire to meet. However, users were unable to respond to these messages without upgrading to a paid membership." 
The FTC provided a screenshot of one of the bogus messages. The blue arrow points out a "Virtual Cupid" logo — the only indication that the communication was from a fake, computer-generated profile:
The memberships ranged in price from $10 to $30 per month. And when the credit card was approved, the romance usually fizzled. Cupidswand.com, flirtcrowd.com (pictured above) and findmelove.com are the most popular of the 18 sites owned and operated by JDI.
A lawyer for the company told the Hill that it "has not admitted to any wrongdoing in this matter, but was happy to reach a resolution that was satisfactory to all parties."
Yeah, a real pleasure doing business. Hopefully, the FTC will take its haul and use it to fund the ongoing fight for online data privacy.