19 #BeenRapedNeverReported Tweets That Everyone Needs to See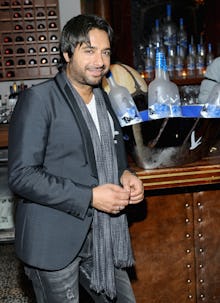 If you've been following the news recently, then you're aware of an unfortunate reality: This has been a banner week for rape culture. 
Earlier this week, the emergence of numerous sexual assault and harassment allegations prompted the publicly-funded Canadian Broadcasting Corporation to fire popular Q radio show host Jian Ghomeshi — prompting a firestorm of controversy and an unfortunate defense of his so-called BDSM sex. 
As Al Jazeera reported, two of the women publicly came forward, sharing disturbing accounts of being beaten, choked or slapped without consent, and being sexually harassed in the workplace. One such woman, Canadian actress Lucy DeCoutere, endured intense shaming for going on the record, as is usually the case for many women and others who speak up about enduring sexual violence and assault.
Unfortunately it's that very real threat of stigma that prevents many sexual violence survivors from speaking up about what happened to them. 
But several people came to DeCoutere's defense on social media, moving one Toronto-based writer to help change the conversation. Instead of devoting more time to addressing denials and defenses of Ghomeshi's abusive behavior, and others like him, Toronto Star writer Antonia Zerbisias chose to discuss a very real phenomenon amongst women who have survived rape and abuse: 
Zerbisias told Mic that #BeenRapedNeverReported was borne of a conversation with a friend, stemming from recent news. Their experiences mirror that of many women, who survive sexual assault but never come forward — or do so several months or years after the fact, for various reasons.
"I hope that women shed that shame and stigma and take back the power over their self-esteem," she said. "I hope that these horrific allegations surrounding Jian Ghomeshi, whom I have long considered a friend, becomes a turning point in Canada for reporting sexual assault."
And not long after encouraging others to come forward, Zerbisias recounted some of the rapes that she never reported:
Her example struck a chord with countless others on Twitter. Soon after, thousands of others responded by sharing heartbreaking stories all their own:
According to a 2013 study by the National Research Council, as many as 80% of sexual assaults go unreported to the police. All the while, various reports show that countless rape kits have collected dust on shelves, law enforcement revictimizes those who come forward or the survivors are shamed into believing it's their fault. Alleged perpetrators often never face an investigation, let alone a day in court. 
Several tweets offered poignant reminders that, while breaking the silence is an important aspect of shifting the conversation on rape culture, not everyone is able or ready to share their story — indeed, each individual survivors cope differently. 
Ultimately, there are many more stories that still haven't come to the surface. And because of rape culture, some never will.