14 of the Best Books to Read on Your Kindle Right Now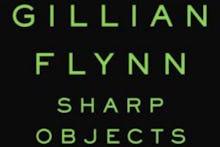 Morning commutes, especially on public transit, don't just have to be about mindless entertainment. In addition to Candy Crush or Twitter, technology can also let you carry stacks of books in one slim and portable e-reader.
On the train, to bed or even under a tree — no matter where you decide to read, check out these 14 books, all available in the Kindle bookstore.
1. All the Light We Cannot See by Anthony Doerr
This novel, set during World War II, follows a blind French girl and a German boy who's a mechanical whiz. Marie-Laure goes blind when she's 6 and flees Paris with her father to the small Breton town of Saint-Malo, the same place an orphan named Werner, who has been recruited by the Nazis for his intelligence, ends up.
2. The Rosie Project by Graeme Simsion
Genetics professor Don Tillman uses what he knows best to find a wife: science. He designs the Wife Project, a 16-page, scientifically valid survey to find potential lovers. Enter Rosie Jarman, whom Don finds through the project, and who enlists his help in finding her biological father.
3. The Shining by Stephen King
If you haven't read the novel behind one of the most famous horror films of all, now's the time. The book pretty much follows the movie's plot: Terrifying incidents escalate at an isolated hotel as a writer and father begins to go insane.
4. Gray Mountain by John Grisham
When the recession hits, Samantha Kofer is bumped from her lofty Wall Street law firm and takes a job at a legal aid clinic in the coal mining town of Brady, Virginia. Samantha has to readjust to small-town life and see how law is practiced in an actual courtroom dealing with the unregulated, distorted world of coal mining issues.
5. Ticker by Lisa Mantchev
Penny Farthing wakes up after almost dying with a "Ticker" implant in her chest. She's one of the Augmented, saved by surgeon Calvin Warwick. But Warwick is put on trial for his experiments to perfect the device, and Penny's parents are kidnapped for ransom as a sci-fi thriller emerges and unfolds.
6. The Burning Room by Michael Connelly
LAPD detectives Bosch and Soto are assigned to a politically sensitive murder case. Once the duo start investigating further, they find new evidence and details over a 10-year span. The case comes to prove too be dangerous to keep pursuing.
7. The Boys in the Boat by Daniel James Brown
Nine working-class boys from the American West come together as an eight-oar crew team that goes on to defeat well-trained teams from the East Coast and United Kingdom at the 1936 Berlin Olympics, only to face the German team rowing for Adolf Hitler.
8. Big Little Lies by Liane Moriarty
Three mothers all come to a crossroads: Madeline is losing her teenage daughter to her ex-husband, Celeste is vying to become the mommy in charge at her twin boys' school and Jane is a young guardian for a son whom she's unsure about. Big Little Lies explores different ways to be a mother.
9. The Paper Magician by Charlie N. Holmberg
Top-of-her-class magician Ceony Twill hopes, when she's assigned an apprenticeship linked to a certain material, that she'll be enchanting metal. Instead, she's placed with paper magic. She soon learns that between animating paper creatures and reading fortunes, there's much more to the craft.
10. Sharp Objects by Gillian Flynn
If you read or saw Gone Girl, you'll enjoy Flynn's other thriller. After a brief stint at a psych center, journalist Camille Preaker is assigned to cover the murders of two preteen girls in her hometown. She's back at home dealing with her own demons as she tries to figure out the murder victims' stories.
11. The Giver by Lois Lowry 
The Giver is unforgettable, and now it's available to re-read probably years after you loved it in junior high. It's the story of Jonas, the newly selected Receiver of Memory, who must take on all the history and secrets behind the utopian society he lives in.
12. Mean Streak by Sandra Brown
After a dispute with her husband, Dr. Emory Charbonneau finds herself held captive by a strange man. But after all her recent personal struggles, she starts to wonder if the man who's abducted her has also saved her. 
13. Three Wishes by Liane Moriarty
This family comedy, about Australian triplets all dealing with turning 33 and the crazy behavior of their divorced parents, will make any commute whizz by.
14. Some Luck by Jane Smiley
Starting in 1920 and ending during the early 1950s, Some Luck tells the story of a family and its five kids on a farm in Denby, Iowa. Readers will see the transformation of a family as they change along with America.