Watch President Obama's Speech Announcing Executive Action on Immigration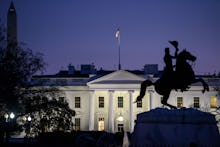 President Obama addressed the nation tonight from the East Room of the White House, where he unveiled a series of long-awaited steps to begin fixing the country's broken immigration system. 
His plan will shield nearly five million immigrants who are in the country illegally from deportation, including parents of certain U.S. citizens and legal permanent residents who have been in the country for more than five years. Obama also announced a series a steps designed to secure the border and increase opportunities for highly skilled workers to gain authorization to work in the U.S.
The major broadcast television networks didn't carry the speech tonight, but you can watch right here:
This post has been updated.