Fabolous Talks to Mic About 5 Keys to Career Success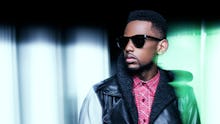 The "Pass the Mic" series showcases voices, perspectives and ideas that spark interesting conversations. 
Fabolous emerged onto the rap scene as a high school senior in 1998, when DJ Clue invited him onto his radio show on Hot 97, the legendary New York hip-hop station, to freestyle with Noreaga, a rap veteran.  
Sixteen years after that infamous freestyle — with two platinum albums under his belt and smash hits like "Can't Deny It," "Make Me Better" and "Breathe" — Fab has enjoyed a dynamic and fulfilling career. He's working on two albums simultaneously: The Young OG Project, a digital release going straight to iTunes at the end of the year, and the long-awaited follow-up to Loso's Way, Fabolous' first chart-topping album. He released a single, "Lituation," on Friday.
A smart businessman who founded a clothing line and a record label before turning 30, the now 37-year-old is also the face of Rocawear BLAK, a new line from Jay Z's massively successful clothing company. As someone who got a lucky break and took advantage of it, Fabolous has learned a lot since coming onto the scene as a 21-year-old. His success has proven that the best musical careers are multifaceted. 
Fabolous recently sat down with Mic to share some of the insight he's gained over the years — insights relevant to anyone starting to carve their own path.
Don't rush it.
"When you're young sometimes you rush into a lot of things because you don't really judge how it affects you in the future. The younger generation is eager the same way I was, but sometimes they have to learn on their own, live off their experiences and know not to rush into things. I've been at it for so long that I can appreciate the beauty of seeing things done right and getting what I want out of it."
Screw up.
Source: Soundcloud
"You're going to make mistakes in anything you do ... the best thing about making the mistake is learning from it. And as you progress and go forward you know how to prepare yourself for something that's coming to you that can cause a mistake."
Be yourself.
"It took me a while to figure out that I was a brand. You don't know that when you're young. If you want that to last you have to understand that you are a brand and then you start making the moves to secure that and make sure that your brand can go further. You got to know yourself and recognize that."
Keep growing. 
"You don't want to be stagnant, you don't want to be a has been, you don't want to be washed up. You want to continue to grow your brand and to grow doesn't mean that you have to sell yourself out or spread yourself thin, it's just doing the things to keep yourself progressing."
Stay hungry. 
"One thing I said in a joint called 'Y'all Don't Hear Me Tho' was "It's perspective, which angle you looking from, when you took a chance ever wonder who you took it from." So that was just to say, 'The position that I'm sitting in, somebody wants to be in these chairs, you always have to keep that in mind and don't take it for granted.' You have to take chances because if you don't, somebody else will, and there's somebody who wants that chance that you're taking."