Protesters Clash With Police for Second Night After Latest Missouri Shooting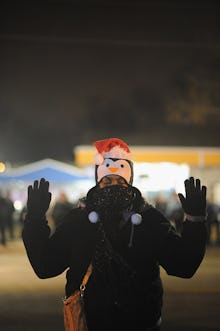 Demonstrations that drew as many as 150 people were "largely peaceful" throughout the night. Reuters reports that police officers disrupted an attempt by several people to break into a beauty supply shop, and at least two people were taken into police custody.
Correction: Dec. 26, 2014
Editors Note: Mar. 2, 2015 
An earlier version of this article failed to cite a passage from The Washington Post  in accordance with Mic editorial standards. The article has been updated to properly attribute the language to The Washington Post.