Kanye West Just Dropped a Surprise New Year's Track Featuring Paul McCartney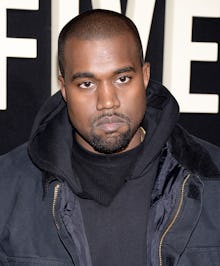 Jan. 2, 2014 - This post has been updated.
Kanye West wanted to ring in 2015 in the best way possible: By dropping a brand new, ultra-personal ballad featuring Paul McCartney.
The sentimental track, titled "Only One" and only available to hear on Kanye's website, is driven by his heartfelt singing, the lyrics penned from the perspective of his late mother Donda West. Kanye examines his marriage and newfound fatherhood through the lens of his mother's vision for him in a beautiful tribute to his new daughter North and a distinct departure from the intensity of previous albums.
h/t Rolling Stone