Islamic State Sympathizers Have Hacked U.S. Military Social Media Accounts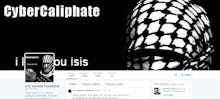 At around 12:30 p.m. on Monday, as-yet unidentified hackers claiming to be part of an Islamic State "CyberCaliphate" seized control of social media accounts run by the U.S. Central Command, the theater-level command in charge of all U.S. military operations in the Middle East, Central Asia and North Africa.
Both the @CENTCOM Twitter account and YouTube page were compromised. The hackers posted IS propaganda videos, issued threats and released contact details and personal information, including addresses for several active and retired U.S. military commanders. They also claimed to have penetrated deep into U.S. military systems, although there is no evidence any of the information posted was either classified or stolen by IS itself. Some of the posted information was public.
Within roughly 40 minutes of the attack, Twitter suspended the @CENTCOM twitter account. But the YouTube account is still under the hacker's control. CENTCOM's Facebook page does not appear to be compromised.
The hackers also posted what they suggested were screenshots from hacked webcam feeds:
The hack also leaked supposed U.S. battle plans for war against China and North Korea, one of which appears to be a publicly available image from the Federation of American Scientists website.
While the cyberattack was rather embarrassing, considering a simple two-step verification process could have likely thwarted any such attempt, commentators have already weighed in on the hack's lack of sophistication or real propaganda value:
As well as the U.S. government's apparent lack of ability to do anything about it:
Nevertheless, the hack appears to be under control and a Department of Defense official has confirmed to NBC that while the hack was "clearly embarrassing," it was "not a security threat."
This is a developing story and will be updated as more information becomes available.