Alabama Shakes' Performances on SNL This Weekend Were Absolute Fire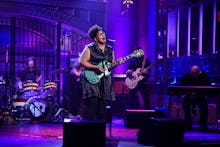 Brittany Howard, Alabama Shakes' lead singer and guitarist, is an undeniable badass. She and the band performed two new songs on Saturday Night Live this weekend, and they completely owned their sets. Their new songs still feature their classic blues and soul sound, but this time they have a modern edge to them. 
Most importantly, though, nothing has changed about Howard's powerful voice.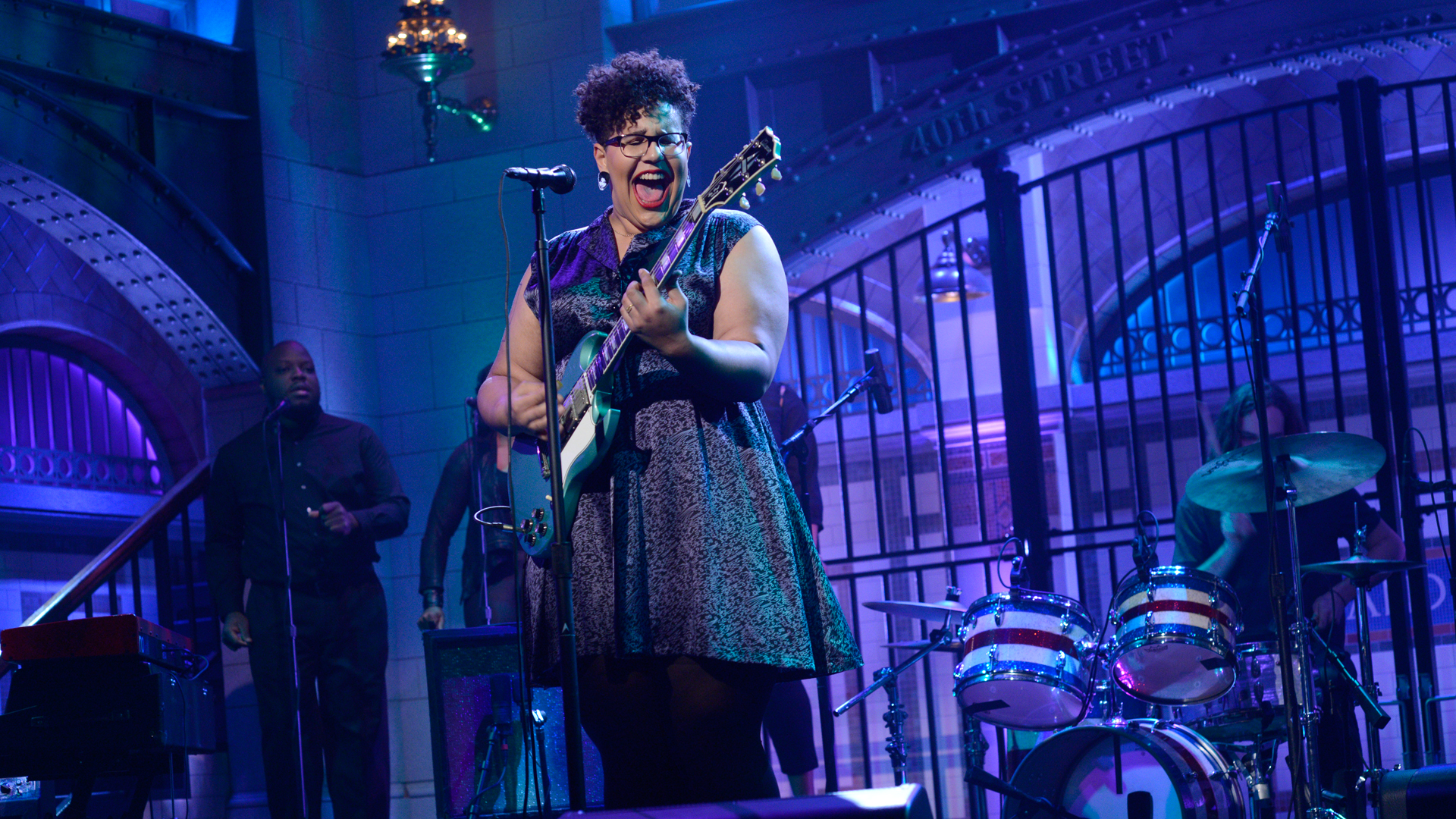 The band released "Don't Wanna Fight" as their first new single three weeks ago to announce their upcoming sophomore album Sound and Color. It's reminiscent of LCD Soundsystem or Prince in its smooth proto-disco feel. As Rolling Stone pointed out, Howard actually wore a pair of earrings adorned with Prince's face during her SNL performance.
Howard has said the band is really trying to stretch into unpredictable, unexplored territory on their new album. "We were able to sit down and think about what's exciting to us, explore all the things we wanted to on our first album," she said in a statement, "This record is full of genre-bending songs — it's even harder now when people ask, 'What kind of band are you?' I have no clue."
Alabama Shakes also performed new song "Gimme All Your Love," which confirms their new direction. It flaunts some radical dynamic shifts, wavering between classic soul ballad and a garage anthem reminiscent of the Strokes. It's hard not feels chills when Howard screams "Gimme all your love!" in full voice during the song's climactic chorus.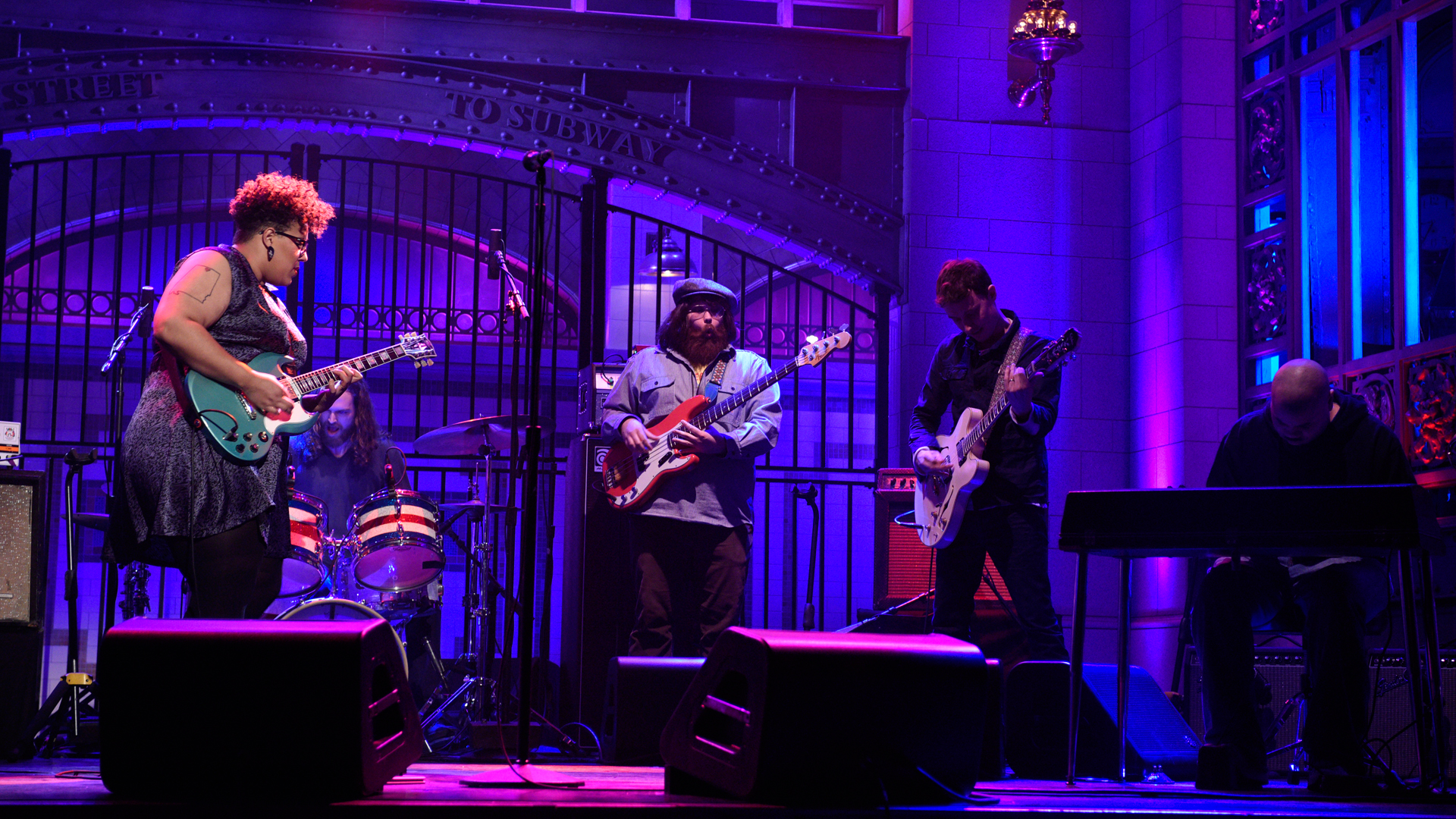 The songs were amazing, but what's most impressive is the band's passionate performance. SNL is notorious for taking the hottest acts in the music world and somehow extracting truly bad performances from them (most recently, Kanye West fell prey to the trap). Alabama Shakes didn't falter, though, and they blew their audience away:
This performance was a testament both to what's new and what's timeless about Alabama Shakes. They can hold their own with the greats of live music, but they're still pushing at the boundaries of their sound.
h/t Rolling Stone