In One Offensive Tweet, Kris Humphries Shows Exactly Why Bruce Jenner Had to Come Out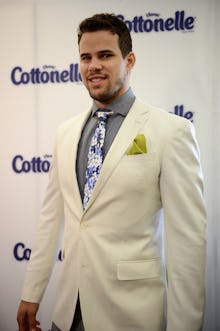 Bruce Jenner's announcement Friday night that he* is a transgender woman took social media by storm. While the revelation during the two-hour special on ABC's 20/20 largely garnered support for the Olympian-turned-reality TV star, Jenner's ex-son-in-law, Kris Humphries, took the opportunity to make a tactless joke:
Of course Humphries, an NBA player for the Washington Wizards and the ex-husband of Jenner's stepdaughter, Kim Kardashian, was not the only one on Twitter to share bad jokes, outrage or disgust regarding Jenner's coming out. 
These tweets and countless others show how important it is for someone as visible as Jenner to come out as transgender. Jenner's announcement is a watershed moment for trans visibility, especially when transgender women (especially trans women of color, as Jenner pointed out Friday) are being killed at an alarming rate, and legislation is being enacted in states across the country to establish legal discrimination against trans people at work and even in bathrooms. 
April 25, 12:41 p.m. EST: This story has been updated. 
Hours after Humphries' tweet, the basketball player issued an apology on Twitter: 
*Jenner has requested to use male pronouns and the name he was assigned at birth until a date to be determined.