This 17-Year-Old Just Made the Apple Watch Way More Useful for Deaf People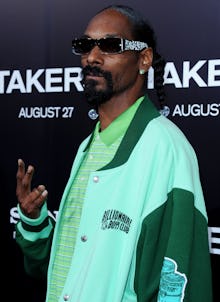 When you open the Five messaging app, you're presented with an image of a posable hand. You can pick which way the fingers stretch, which knuckle bends, where the thumb goes. You can make the hand face up or down, left or right. You can flip the bird, twisting the hand into a middle finger. And then you can send those signs to friends.
Five is an app derived from 17-year-old Polish entrepreneur Mateusz Mach's love of hip-hop. It's a quick, fun app to relay hand signs like those of your favorite rappers — think Jay Z's iconic "roc boys" diamond hands. But, according to Business Insider, Mach has been receiving feedback from deaf Apple Watch users who've found an incredibly necessary use for an otherwise silly messaging app: Creating hand signs in International Sign Language.
Deaf users can send hand signals they create, combined with other custom signs, to quickly form sentences. It's much faster than typing out full messages, and it's more private than hand-signing if the users are in a group of other people familiar with ISL.
Knowing that, Mach and his small team of contracted developers are working on implementing in Five a full ISL dictionary so deaf users don't have to recreate an entire language from scratch.
In fact, according to Mach, it isn't out of the question to convert Five into a polished ISL translator tool.
Apple Watch is already gaining a reputation as a great tool for the deaf and blind community. And while Five is, for now, best used for simple hand signs, throwing up "west side" and giving someone the finger, it could become a practical tool for an underserved population.