17 Heartwarming Twitter Reactions to Caitlyn Jenner's Stunning 'Vanity Fair' Cover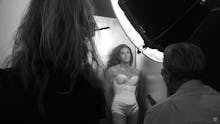 On Monday, Caitlyn Jenner revealed her cover of Vanity Fair's July issue as the woman she's always been, and it didn't take long for the social media frenzy to begin. 
Jenner also started her first Twitter account, which she inaugurated with an image of the magazine's cover, followed by: 
The quote on the cover, "Call me Caitlyn," swiftly turned into #CallMeCaitlyn on Twitter. Many have taken the choice to spell "Caitlyn" with a C rather than a K as a direct dig at the Kardashian clan, in which all the women have names beginning with K. 
Some media outlets reported the story with questionable and arguably insensitive phrasing, including the Associated Press and Rolling Stone.
However, the response has been overwhelming supportive, starting with Caitlyn's biological daughter, Kendall Jenner. The furor also prompted people to remind others how to accurately refer to and discuss transgender people.