Mic Hires Madhulika Sikka as Executive Editor and Announces $17 Million in New Financing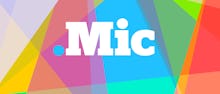 NEW YORK — Mic, a leading news and media company for millennials, announced today that it has hired Madhulika Sikka as executive editor and closed $17 million in new funding. 
Sikka will hold the top editorial position at Mic. She has been executive editor at NPR News since 2013 after overseeing NPR's Morning Edition for six years and after more than a decade at ABC News' Nightline, where she was a senior producer. Sikka is also the author of A Breast Cancer Alphabet. Over the course of her career, she has been awarded four Emmys, two duPonts and three Peabodys, among others.
Under Sikka's leadership, the company will more than double the size of its current 45-person newsroom. Mic will be offering readers more field reporting, original coverage, and investigations, while significantly expanding its video operation.
Mic's Series B financing round was led by Lightspeed Venture Partners, with participation from Axel Springer and existing investors including Lerer Ventures, Jim Clark, Advancit Capital, Red Swan Ventures, and the John S. and James L. Knight Foundation. The latest round brings Mic's total funding to more than $32 million. 
"With a monthly audience of 30 million, blue-chip advertising clients, and an executive editor with impeccable credentials, Mic has tremendous momentum," said Chris Altchek, co-founder and CEO of Mic. "We're well-positioned to continue our growth and become the most trusted news brand for our generation."  
"Madhulika is the perfect leader for our newsroom," said Jake Horowitz, co-founder of Mic. "Given her passion for impactful journalism and experience managing large global news operations across TV, radio and digital, Madhulika is a valuable addition to Mic and our editorial operation."
"After 9 extraordinary years at NPR News I am thrilled to be joining the team at Mic," said Madhulika Sikka, Mic's new executive editor. "Millennials are a vast, engaged audience and I am excited to join an organization that is committed to growing a vital, relevant news brand for the nation's largest demo."
"We were the first institutional investors in Mic and have been thrilled to watch them build a premium news brand for millennials. Mic's world-class team is of that generation and they know how their peers consume media: on their phones and in their feeds," said Jeremy Liew of Lightspeed Venture Partners. "Their ability to create original content that is optimized for mobile and social has fueled their explosive growth. That's why we wanted to lead this round as well, to continue to fuel the fire." 
"New generations have always produced new voices and new outlets for these voices. Mic has already established itself as the preeminent destination for college-educated young people," said Jon Miller of Advancit Capital. "Over the next two years, the media industry will continue to change dramatically, and Mic will be a force to be reckoned with as a new hierarchy emerges." 
Recent company facts and figures: 
-- Tripled monthly audience from 9 million in January 2014 to 30 million in May 2015. 
###
About Mic
Mic is a leading news and media company for young people. From global affairs and politics, to arts and music, to science and technology, Mic offers compelling stories and perspectives on the issues that define the next generation. Each month, more than 30 million people rely on Mic's unique sensibility to stay informed and rethink the world. 
Contact: Shelley Venus (Shelley@Mic.com)