Transgender Attorney Shannon Price Minter Appointed to President's Commission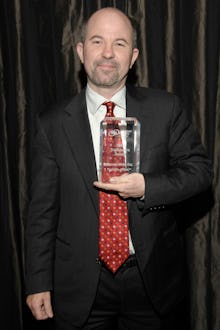 Attorney and legal director of the National Center of Lesbian Rights Shannon Price Minter was appointed to the President's Commission on White House Fellowships, the Obama administration announced Monday.
Minter has led efforts on multiple LGBT-rights related cases, including the recognition of domestic parters in 2001, as well as arguing to overturn the 2008 ballot initiative Proposition 8, which excluded same-sex couples from marrying, before the California Supreme Court. Minter has gathered numerous accolades for his legal work, including being named one of California's top attorneys by California Lawyer magazine and The Daily Journal.
Minter is among at least four openly transgender people with key Obama administration posts, including the Defense Department's Amanda Simpson, executive director of the U.S. Army Office of Energy Initiatives, and Shawn Skelly, as well as Jay Davis, a digital strategy and engagement adviser for the Environmental Protection Agency, according to the Huffington Post.