Meet the Mic 50 — Unsung Heroes Who Are Changing the World Around Us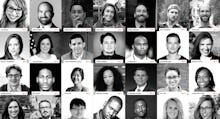 Introducing the Mic 50. 
Brilliant scientists. Future business titans. Powerful social activists. Emerging movie directors. Brave warzone journalists. Underground comedians. Those bold trailblazers who are unafraid to push boundaries and rethink the world. Those who inspire every other young person with a dollar and a dream and a problem to solve. Those who represent the very best of our generation.
The inaugural Mic 50 is a celebration of the next generation of impactful leaders, cultural influencers and breakthrough innovators. Visit Mic50.com to explore all of the honorees!