The Wife Of a Top Israeli Official Just Tweeted a Racist Joke At President Obama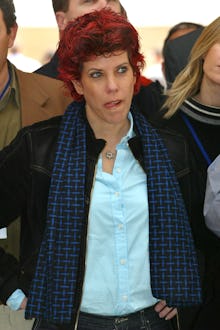 BuzzFeed reports that Judy Shalom Nir-Mozes, the wife of Israeli Interior Minister Silvan Shalom, recently posted a racist tweet mocking President Barack Obama on the basis of the color of his skin.
Here's the Tweet in question:
The tweet is no longer visible on Twitter.
A few minutes later, Nir-Mozes apologized, first calling it a "stupid joke" and then saying "I like people no matter about their race or religion":
She has, however, insulted the president before, BuzzFeed also reported.
Both Nir-Mozes and her husband are members of Likud, the hard-right party that recently won Israel's March elections after candidate Benjamin Netanyahu made comments widely seen as appeals to anti-Arab racism.
Given the tense relationship between the White House and Israel currently, this remark couldn't have come at a worse time (at least from a public relations standpoint). Nir-Mozes is not the only prominent Israeli who has found the time to remark on Obama's race lately; former Israeli ambassador to the U.S. Michael Oren recently wrote an article in Foreign Policy speculating about the POTUS' upbringing in Kenya and whether it meant he secretly harbored undue sympathy for Muslims.
Also, instead of an apology, maybe Nir-Mozes should stop continually tweeting mean-spirited things. The button may say "delete," but it really doesn't work that way.