Here Are the 3 Huge Improvements to Instagram That Will Change Your Life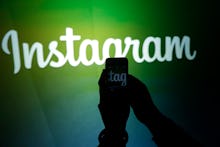 Instagram, Facebook's super-popular photo-sharing app, released an update Tuesday that added some fantastic new features and overhauled the one thing power users love to hate: the discovery page. 
It's welcome news. The "recommended photos" tab began as a page for popular photos that showed you what was happening in the wider Instagram community. Then it was renamed to "Explore," and it simply showed photos liked by your friends. The page felt like a parody of our interests, with nothing really interesting and no insight into what was trending across the platform. "It feels like the app has closed in on itself and I can't find all the random cool people/photos that I could there before," Taylor Lorenz, one of WNYC's 16 New York City Instagrammers you should follow in 2013, told Business Insider after announcing she was quitting the app. 
On Tuesday, the app managed to add some fantastic new features that inject some much-needed jet fuel into the Instagram experience. The wait was worth it.
1. Location search that will satisfy your FOMO
Usually, geotagging is a useless feature, especially if you're in a place like New York City, where every building has three or four hashtags based on the cross streets, local landmarks, addresses or resident businesses. Now, if you go to the "explore trending places" section of the discovery tab, it will show you what local landmarks and areas around you are trending, with pictures of the weather, fine decor and stylish denizens.
Additionally, through the Search tab, you can actually browse the top posts of a city or neighborhood, as opposed to just seeing a raw, useless feed of the latest posts.
2. Trending hashtags and curated selections
It used to be that if you wanted to know what hashtags were trending on Instagram, you'd have to keep your eyes on tech bloggers who latched onto trends both real and sensationally, laughably fake. But now, trending hashtags will appear right on the front of Explore so that you can browse trending topics like you've always been able to do on more robust, useful social networks.
Additionally, they have curated collections around themes like "towering rocks" and "extreme athletes," with some branded nonsense to follow in the near future.
3. Recommended accounts you actually want to see
Explore used to be a mosh of thumbnails tangentially related to your interests. Now, the new Explore pages seem to have figured out how to creepily peer into your outside habits and figure out exactly what you want to see.
If, for instance, your photographic interests include glitch art and extreme weather, you can actually find half a dozen new accounts to follow in just the first minute of using the "Discover People" section of the tab.
The one thing we can't stand about the new update? Instagram's main feed could be so much better.
Take a look at Facebook, Twitter and Tumblr. While their streams, news feeds and timelines are fundamentally similar, those sites have undergone major design overhauls to make them easier to browse and surface more relevant content, things you've missed and posts you might want to discover.
Instagram's main feed, however, is still a giant, slow, clunky, unnavigable stream of giant pictures. You still can't see an overview of popular content you missed. You still can't view posts in tile format. And they still won't open up the API so that someone else can organize your feed better for you. Until Instagram tidies up the main page, we'll still have to scroll through legions of uncurated photos, organized only by how recently they showed up, with no way to search their texts or shrink them down. 
That's the update we're really waiting for.