Meet Briana Jungwirth, the LA Stylist Having a Baby With One Direction's Louis Tomlinson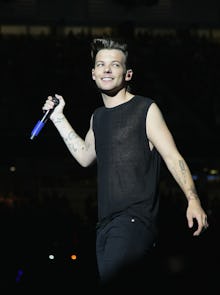 Anyone dreaming of a life with one of the members of One Direction just had their dreams cut by a quarter, as singer Louis Tomlinson is expecting a child with his new love interest, Briana Jungwirth, according to People magazine.
Fans will recall Tomlinson ended a long-term relationship in March with Eleanor Calder after the two had been dating for four years. 
Almost immediately after the split, reports went viral about a new love interest for the pop singer/songwriter. In comes Jungwirth, a 23-year-old who had never even been to a One Direction concert and knew little about the musician prior to meeting him through mutual friends.
Who is she? Sources for People describe Jungwirth, a Los Angeles-based stylist, as a "really lovely girl" who is not interested in Tomlinson's fame. Her family has apparently already met his, and People's sources claim the parties hit it off really well during their first encounter.
A mutual friend of the couple tells People, "Louis is happy and very excited about becoming a dad and he thinks Briana will be an amazing mother. It was a surprise at first, but he and Briana are very, very close friends and this has brought them even closer."
Apparently, Tomlinson has flown from all over the world to be with Jungwirth for each of her ultrasounds, and plans to be a "hands-on" father for the newborn. The couple expects their child early next year.