Here's What We Know About Louisiana Shooter John Russell Houser's Online Presence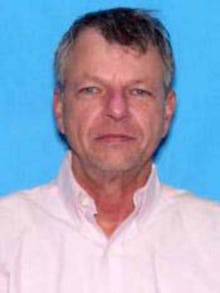 In the aftermath of the Lafayette, Louisiana, theater shooting that left three dead and nine injured, a portrait of the gunman, John Russell Houser, began to emerge.
Houser, whom Lafayette Police Chief Jim Craft described as "kind of a drifter," maintained a spartan social media presence that points to conservative tendencies. Taken as a whole, his public comments and affiliations paint a disturbing portrait of a far-right misogynist who was quick to anger.
A Twitter account matching Houser's name and nickname in the handle had only two posts, added only a day apart from each other in June 2013. In one he praised the Westboro Baptist Church as "the last real church in America," while in another he spoke of his hatred for "liberals."
A Facebook page also linked to Houser revealed he liked only two pages, one of which was "I hate liberals," and he made only four posts, all between Dec. 19 and Dec. 25, 2013. In his final post, a link to a misogynist screed, Houser wrote, "The bible doesn't ask me to like what it says, only to obey it. Death comes soon to the financially failing filth farm called the US."
The shooter also maintained a page on the far-right website Tea Party Nation. The Southern Poverty Law center calls the organization "extremist." 
In addition, Houser indicated on Facebook that he attended Faulkner University, a Christian college based in Alabama. The school confirmed in a statement to Mic that he graduated from the university's Jones School of Law in 1998. A since-removed LinkedIn page listed Houser as, at various points, a real estate developer, a bar owner and a guest radio host.
 He was a "conspiracy theory type guy" a friend described him to MSNBC.
In 2008, court documents indicated Houser's then wife had him committed "because he was a danger to himself and others," the Associated Press reported. Houser allegedly vowed to "continue his erratic as well as threatening behavior," in an apparent effort to protest his daughter's wedding. 
Authorities investigating the shooting said Houser's motive was so far unclear.