Apple TV Update 2015: Here's How Apple's Latest Release Will Change How You Stream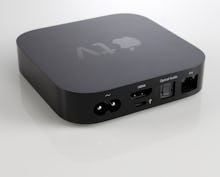 Insiders expect Apple to announce big changes to its Apple TV device Sept. 9 at a media event, and those changes are likely to revolutionize the way we stream media. 
It's been more than two years since Apple released an updated version of its popular Apple TV. Observers said the new product was meant to arrive at Apple's Worldwide Developers Conference in San Francisco in June, but hangups with licensing deals delayed the release, according to Business Insider. 
Here's what we know about what's next for Apple TV:
A new design, increased storage and Siri voice support: These are just a few of the features expected with Apple's updated digital media player. 
The new set-top box will likely be thinner and boast Apple's A8 processor, which first appeared in the iPhone 6 and iPhone 6 Plus and purportedly increased processing speed by 25%. According to MacRumors, we'll also see more storage. 
Perhaps the biggest expected change is a new Apple TV remote that boasts touchscreen controls and will be a little bit larger than its current form, according to the New York Times.
Perhaps the biggest change coming to Apple TV? One word: curation. 
"Curation is a big thing to us, and no one is going to be able to catch us or do it better," Apple's Jimmy Iovine told Wired last week. "We all know one thing: We all have different television delivery systems. Don't we all wish that the delivery systems were better, as far as curation and service?"
Apple's updated Apple TV won't be without competition. Other companies have released or improved their own media streaming players, not least among them Google's Chromecast, Roku and Amazon Fire TV. 
"While I am excited to see what Apple will deliver, my concern is how it will be received," PC magazine's Tim Bajarin writes. "If Apple delivers something that is not revolutionary, detractors will be all over them. One could argue that every product has its naysayers, but [founder Steve] Jobs has put [CEO Tim] Cook and Apple in a difficult spot by claiming to have cracked the TV problem."