This Man Posed as Target Customer Service for 16 Hours to Send a Message to Homophobes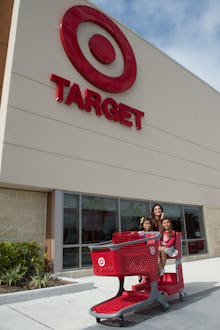 Hordes of Internet trolls flooded the Facebook page of American retailer Target this week after the company announced it would be phasing out gender-specific signs in certain sections of its stores. This predictable pattern of change followed by trolling was interrupted, however, when Facebook user Mike Melgaard decided to step in. 
On Thursday, AdWeek reported, Melgaard managed to spend roughly 16 hours posing as a Target customer service representative who had had enough.
Trolls used to staid customer service decorum were stunned to find what they thought was Target — a national company with more than 22 million Facebook likes — sassing them right back.
In an interview with AdWeek's AdFreak blog, Melgaard said he got the idea while casually surfing the web Sunday night. When he read about Target's progressive move, he accurately predicted the social media storm and decided to pounce. 
"After taking a look, I was literally laughing out loud at my computer. A few more minutes in and it struck me how hilarious it would be to portray myself as a parody customer service rep," he told the website. "Every one of these people gave me the ammunition I needed for a great response." For the record, Melgaard also told AdWeek that while he was 100% behind Target's decision, the stunt was purely about getting a laugh.
For their part, Target sent a statement to AdFreak disavowing the stunt and reiterating that Melgaard was not an employee.
"At Target, we are committed to providing outstanding guest service to our guests wherever we engage with them — in our stores, online, or on our social pages. Clearly this individual was not speaking on behalf of Target. Should guests ever have questions on whether a communication from Target is legitimate, we encourage them to reach out to guest relations at 1-800-440-0680."
Congratulations, Mike Melgaard, you have won the Internet.