Top Screenwriting Competition Tells Woman Her Screenplay Could Make "Decent Porn"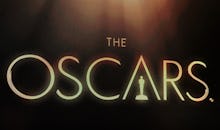 Breaking through as a Hollywood screenwriter is no small feat. It's an especially daunting task for female writers, who accounted for just 15% of all screenwriters last year, according to a 2015 Women's Media Center report. While various programs seek to help talented individuals beat the odds, it seems that even they may fall short — and, as the recent case of one aspiring screenwriter shows, may make the problem even worse.
Screenwriter Rachel Koller was thrilled to learn her script, The Big D — a female-centric buddy comedy about a young woman's divorce, which she describes as "Bridesmaids meets Old School" — advanced to the quarterfinals of the Academy Nicholl Fellowships, a prestigious "screenwriting competition established to identify and encourage talented new screenwriters." The program, facilitated by the Academy of Motion Picture Arts and Sciences (the same organization behind the Oscars), received 7,500 submissions from all over the world. Making the quarterfinal round, a pool of around 375 scripts, according to Koller, was understandably exciting. 
The excitement withered, however, after Koller received one reader's feedback on her script. Despite some "positive elements and very helpful feedback," she told Mic, she was struck by one "wildly sexist" remark. 
"With some judicious alterations, [the script] might make a decent porn picture, as the gals do seem kinda hot, at least on the page," the note read. 
Wait, what? This note was hardly constructive feedback so much as a "sexist comment that wasn't going to be helpful in any way, shape or form," Koller told Mic. Considering the undeniable amount of sexism in the entertainment industry, she decided she couldn't passively accept such treatment.
"While I happily accept notes both good and bad on my work, this reader's notes ... seemed wildly inappropriate, offensive and sexist to say the least," she wrote on the Nicholl Fellowships' Facebook page. "Considering the current climate we're in with women writers in Hollywood, I wanted to bring this to your attention."
Rather than respectfully acknowledge this feedback or apologize for the comment, however, the organization's social media representative responded defensively, issuing a series of comments that Koller described as "worse than the original comment itself."
Defense mode: "I'm sorry you were upset by the comment," a representative of the organization wrote, before encouraging Koller to share the entirety of the comments she received for context, as well as the title of her script. Suggesting she do so, Koller said, seemed to imply that the subject matter and title of her work — both centered on empowered female sexuality — "basically [implied] that I asked for [the sexist feedback]," she said.
She obliged. "I'm obviously well aware of the double entendre (the script is about divorce)," Koller wrote on the Facebook page, "but I still think the 'joke' was in poor taste in general, much less for a contest of this caliber." 
The representative continued to defend the reader's sexist comment: "Title of script plus raunchy female-driven broad comedy led the reader to attempt a bad joke to make a final point."
Other members of the group, however, came to Koller's defense. 
"Are you saying that because Rachel Koller wrote a comedy a la The Hangover about women that she was asking for that kind of note to be given?" asked one member. "Because that's what your answer sounds like."
"Yeah, seeing the full context doesn't make the comment better," another Facebook comment read. "Even if it is a joke, it's condescending and sexist. Let's not go with the 'ladies have no sense of humor' defense."
Even public figures began to respond in Koller's defense, such as the creator and showrunner of BoJack Horseman, Raphael Bob-Waksberg.
The organization's representative refused to acknowledge this pushback, however, and even doubled down on their criticism. 
"It's a script titled The Big D," a representative from the Academy wrote. "It's a raunchy, sexy comedy featuring 'beautiful' and 'stunning' female friends and a divorce begun with the placement of a dental tool where the sun doesn't shine — without, according to this reader, enough story. I don't think [the] joke works — but I believe the reader was trying to close out the comments with something that echoed the script's title."
The Academy apologized on Tuesday morning, noting that the representative writing these responses was "not authorized" to do so and agreeing that the original comments with which Koller took issue were "completely inappropriate and not in any way constructive." 
Regardless, this series of events clearly illustrates exactly what female screenwriters are up against.
"Seeing the response that it has got illustrates a larger issue people are facing in the industry, because I know I'm not the only person this has happened to," Koller told Mic, adding that she has felt that "the cards aren't always in our favor as women" in the industry at large. 
But there's power, she said, in women in the industry banding together. 
"I run in a really great circle of women in Los Angeles who are super supportive of each other," Koller said. "We're very good at calling people out on it and doing what we can to support each other."
In this vein, she and feminist filmmaker Britta Lundin decided to start a conversation, and launched the hashtag #NotesPeopleGiveWomenWriters.
Ultimately, Koller concluded, the biggest thing she's learned from the experience is to refuse to remain silent in the face of sexism. 
"Push back when you feel discriminated against," she said. For her, this incident is about much more than a single incident of sexism in one industry. "It's an important issue not just to me but to a lot of people in the industry and outside of the industry — it's important to women," she said. "It points to a larger issue of sexism in this country and this world, and I'm happy that me and my friend were able to shed some light on this in any way we can."