Virginia News Shooting: Latest Details on Police Investigation for Vester Flanagan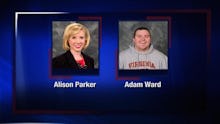 New details have emerged about  Vester Lee Flanagan (known professionally as Bryce Williams), the shooter behind the attack on two WDBJ7 reporters during a live broadcast Wednesday morning in Moneta, Virginia. The gunman shot himself on a highway while being pursued by authorities and was later pronounced dead at a hospital, according to the Associated Press.
Flanagan appears to be a former employee of the WDBJ news team. According to his LinkedIn page, Flanagin graduated from San Francisco State University with a degree in broadcast journalism and had a lengthy career in media, dating back to 1993. His profile shows Flanagan worked at WDBJ7 as a multimedia journalist before leaving in February 2013. The suspected shooter's current employment is listed as ":-)" and says nothing else.
Flanagan's Twitter account had several tweets that allude to what appear to be preceding issues he had with the local news station. The feed also included tweets of two disturbing videos, from the gunman's perspective, of the shooting. The account has since been removed from Twitter.
ABC reports the network received a 23-page fax from someone claiming to be Bryce Williams, and have since turned the file into authorities.
The shooter opened fire during a live news segment. The victims were 24-year-old reporter Alison Parker and 27-year-old photographer Adam Ward. Both have died. Parker was interviewing the executive director of the Smith Mountain Lake Chamber of Commerce, Vicki Gardner, who is currently being hospitalized for her injuries.
Aug. 26, 2015, 12:48 p.m.: This story has been updated to reflect the confirmed spelling of the suspect's name.