How to Prevent Graphic Shooting Videos From Playing on Twitter and Facebook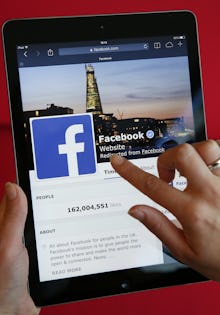 After allegedly killing two former co-workers during an on-air segment for Virginia's WDBJ-TV, and minutes before attempting suicide while on the run from police, reporter Vester Lee Flanagan, known professionally as Bryce Williams, posted two disturbing videos to Twitter and Facebook. 
These videos are graphic. They show Flanagan approaching reporter Alison Parker and cameraman Adam Ward with a gun, then shooting them repeatedly. Along with the videos, Flanagan tweeted allegations that Parker, 24, "made racist comments" and Ward, 27, had reported Williams to human resources while at WDBJ, a CBS affiliate. 
Before Twitter shut down Flanagan's account, his videos and allegations were discovered quickly and widely retweeted. Many Twitter users found their live feeds suddenly inundated with loud gunfire, the result of a media autoplay feature that Twitter introduced in June as part of a "more streamlined consumption experience."
Suspending Flanagan's account did not and will not stop the videos from spreading. Flanagan's clips have been downloaded and reuploaded and are currently being distributed on social media, especially Reddit. It's fair to say the videos will surface again, and if you don't want to see a violent shooting death, the only way to avoid it might be to change your account settings.
Here's how to stop autoplay on Twitter, thanks to designer Thomas Strickland:
Under Twitter's account settings, you'll find these options. You can choose to get a warning before viewing sensitive material, and you can choose to turn off autoplay on video.
Here's how to stop autoplay on Facebook:
This is a little more complicated. On Facebook mobile, you have to tap the "More" icon on the bottom menu, then "Settings," then "Account Settings," then "Videos and Photos," then "Auto-play," then select the "Never Play Videos Automatically" setting. (You can also choose to use Wi-Fi only to stream content, which will save your data.)
And Facebook's official instructions for iPad:
Here's how to turn off video autoplay on desktop: Click the arrow button on the right-hand side of Facebook's top menu. Click the videos setting and select "Off" under "Auto-Play Videos."