Apple Live: Online Live Stream Info for Apple 2015 Keynote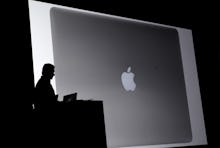 The highly anticipated Apple keynote event being held at the Bill Graham Civic Auditorium in San Francisco on Wednesday is set to be the forum for several major announcements from the company, including new phones, iPads and an upgrade to the Apple TV.
The event, which will also draw in thousands of tech bloggers, Apple fans and consumers from around the world will be available via live stream at 10 a.m. PDT Wednesday on the company's website.
Apple has been known to hold most of their major company-wide announcements for the press event, held each year in September. Fans can add the keynote to their calendars by syncing directly with the event page, in order to not miss a single moment from the live stream. 
This isn't the first time Apple has decided to live-stream its popular keynote event. A special June keynote event featuring Bill Hader in the comedic opening scene and special guest hip-hop crooner the Weeknd streamed live online as Apple announced its latest music streaming project, Apple Radio. 
There still isn't any word on whether the Weeknd or any other big names will perform during the event. Similarly, there's no telling whether the rumors floating around the internet can be officially confirmed. Tune in to the stream to find out.