Apple Event 2015: Start Time, Live Stream and Last-Minute Rumors for Keynote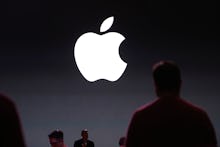 The day tech bloggers, Apple fans and millennials wait for each summer has finally arrived: the Apple September keynote event, where the biggest tech company in Silicon Valley will show the world the next few tricks up its sleeve.
The keynote being held Wednesday at 10 a.m. PDT is expected to be the forum where Apple will announce its latest major products, as well as some upgrades to current devices and software. If you weren't invited to the exclusive event at the Bill Graham Civic Auditorium in San Francisco, you can live stream it from start to finish via the Apple website.
Of course, the highly anticipated event wouldn't be complete without a series of unconfirmed rumors exploding on the Internet days before the unveiling of several new tech gadgets. 
It appears as though three major announcements will come during Wednesday's keynote: the newest edition of the iPhone, a new Apple TV box and an upgrade to the iPad with new pro and mini versions. 
The latest iPhone, which are rumored to be named the iPhone 6S and iPhone 6S Plus, could feature one of the greatest improvements in camera quality in the phone line's history, according to CNET. It's also speculated that the new iPhone will have Force Touch, which will allow users to open efficient shortcut menus on their phones in order to access their device's full capabilities.
Other rumors include the Apple TV upgrade having a new focus on the gaming world, with a faster processing unit and better graphics for game play, as well as a potential new store for the device's apps. Similarly, the newest iPad is believed to have a "monster"-sized screen, allowing for multiple apps to run concurrently on the screen without any interruption. However, it remains unclear if the latest iPad will include Force Touch. 
To catch the entire Apple keynote and find out whether these rumors, as well as any others floating throughout the web, are true, watch the live stream of the event here.