How the Apple TV Is Going to Change Gaming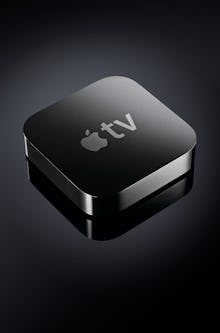 Apple unveiled the totally revamped Apple TV during the company's keynote event at the Bill Graham Civic Auditorium in San Francisco on Wednesday afternoon, offering a detailed look into how the upgraded device will transform streaming movies, TV shows — and gaming.
The new and improved Apple TV features a greater focus on gaming, with an entirely new app store and an operating system for developers to create new games, called tvOS.
The new Siri remote, which hooks up to the TV over Bluetooth, features all of the personal assistant's existing functions, as well as the ability to look up specific movies, shows and games by simply speaking to the remote. 
The upgraded Apple TV system seems to place an emphasis on family gaming, as well as the ability for multiplayer gaming options via multiple devices. The new gaming capabilities on the Apple TV allow users to play against friends using their iPhones and iPads as controllers. Players can also use the Apple TV remote as a controller, like a Nintendo Wii remote.
When flipped horizontally, the slim remote works in a similar fashion to many game console's controllers, with scrolling capabilities and a simple interface.
As developers create new apps for the TV, users can expect to see the gaming capabilities transform and improve as the weeks and months go on. Apps available in the store have been redesigned for the TV. 
The new gaming system will effectively serve as Apple's competitor to gaming consoles, which are notably more expensive than the Apple TV. For just $149, Apple customers can purchase the streaming device with 32 GB of storage (a 64 GB version of the product runs for $199). Most consoles, like the Playstation or Xbox, cost gamers anywhere from $300 to $500.