This Beauty Box Is Bringing Women of Color the Products They Deserve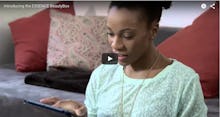 Your mailbox just got the chance to be way more interesting. 
Essence magazine announced they will launch their own beauty box subscription service called Essence BeautyBox. It will specialize in products and beauty advice for women of color and offer subscribers a monthly box of five beauty products curated by the magazine's beauty experts, with advice and tips and tricks. According to Essence, brands already signed on include Smashbox, Curls, Tarte and L'Occitane. The service launches in October and will be $15 a month. 
"Subscription beauty boxes are nothing new — you've probably experienced your fair share of subscription boxes over the years," Essence writes. "But, now there's a new way to celebrate our beauty and receive luxe samples that speak directly to us."
The magazine, which has a primarily black readership, also has an eye on independent, black-owned businesses and promises to provide customers with one product from a black-owned beauty company each month. 
"We thought this is a really good opportunity for us to have a truly curated box so she has all categories and we also get to highlight entrepreneurial black-owned businesses," Pamela Edwards Christiani, Essence's beauty and style director, told BuzzFeed. "So she's getting not just what's new and launches but also being educated and inspired at the same time."
The announcement comes in the context of a broader conversation about the inclusiveness of the beauty industry. When customers first sign up for Birchbox, for instance, they're instructed to create a profile listing their hair, skin and style preferences like "classic" or "trendy." For many women of color, the only option for hair they have is a mere "curly," which does not take into account the many variations in hair texture and curl patterns. 
"When you think about beauty boxes that cover all categories — skincare, color, hair — most likely, for an African-American woman who's subscribed to one, she's probably going to find at least one thing that doesn't work for her whether because of skin color or because of the hair situation," Christiani told BuzzFeed.
It could be argued it is impossible to provide the array of beauty products that would suit everyone. So, that said, consumers are constantly looking for new boxes to subscribe to that will actually cater to their needs. 
One subscription service that offers an alternative is CurlMix, a DIY subscription service for people with textured hair, whether it is wavy, curly or kinky. According to Refinery 29, for $30 a month, subscribers are sent five to seven ingredients to make their own at-home hair concoctions (oils, masks, etc.), a note from a beauty expert and two containers to store the mixture. This is clearly for a very specific audience that wants to create their own hair treatments to fit their texture and preferences. 
For a more Birchbox-like service, there's BeautyBeat Box, a lesser-known company launched by Tasha Turner and Marcia Caster especially made for women of color. Each month, subscribers receive just a few items catered to their liking. It's like Essence's but without the connection to a major print magazine and major product partnerships. 
The beauty industry is transforming. Last week, Sephora announced it would begin carrying the black-owned, French makeup line Black Up Cosmetics, making it the first luxury beauty line for women of color supplied at the makeup megastore. Sephora's own line of makeup does include darker shades, but it's no doubt critical to provide all customers the same level of luxury items typically geared toward lighter skin tones. 
Beauty products for women of color are receiving more recognition than ever before, so let's hope the Essence BeautyBox will be a guiding light for the rest of the beauty industry. 
h/t BuzzFeed