'The Mindy Project' Now Streaming on Hulu: How to Watch New Season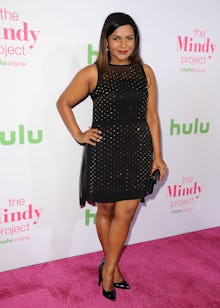 Fox may have broken up with The Mindy Project after three seasons, but Hulu has officially added the show to its growing list of self-produced TV shows. 
The streaming service released the first episode of season four Tuesday morning and announced it will be adding new episodes every Tuesday going forward for the remainder of the season.
Hulu picked up the show after successful talks among the the website's executives and Universal Television, which produces The Mindy Project. It was initially unclear if the show would see another season after Fox cancelled it, but star and creator Mindy Kaling wasn't worried. 
"I never thought all hope is lost," she told the Los Angeles Times at the time. "Granted, it's never a good feeling when you're being rejected, obviously. But I did not worry about it. I don't know. That's my personality, though. I feel like you don't have fans who are passionate as ours are, without there being hope. So I just sort of felt like there was no way it would be over for them."
The site is calling Tuesday the "#MindyonHulu Welcome Day," and has been taking to social media to spread the release of the show's highly anticipated next season:
Fans of The Mindy Project can stream the first episode from the fourth season by signing up for a free trial membership. The release of Kaling's fourth season premiere comes at the same time the actress and author is promoting her new book, Why Not Me?