Meet the Muslim Students Who Have Been Harassed at School for Less Than a Clock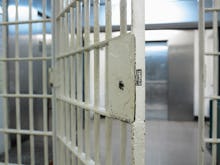 The arrest and subsequent release of 14-year-old Ahmed Mohamed for bringing a homemade clock to school earlier this week sparked a nationwide discussion of the insidious effects of Islamophobia in the United States.
However, to Muslim students who have experienced police harassment in school, the story is familiar. 
"In middle school, I was physically grabbed by a security guard and dragged across the lunch room," Talia, a 20-year-old Muslim college student from Queens, New York, told Mic. Not knowing which door to use, Talia (who did not disclose her last name because of her undocumented status) entered her middle school cafeteria through the wrong door for the second time. "He just grabbed me, dragged me across the lunchroom and took me to the other side. Nobody said anything," she said. 
Talia never reported the incident, to avoid interaction with authorities. "You're supposed to do what authority tells you to do and as an undocumented person, I've always been taught to stay safe, put your head down, go to school and don't push back or anything," she said. 
Talia is not alone. According to a 2006 report from Desis Rising Up and Moving, 26% of South Asian students are afraid to give any kind of personal information to authorities and among South Asian non-U.S. citizens, the number is 34%. The report, "Education Not Deportation," details South Asian students' experiences in New York City schools. 
Talia is a youth leader at DRUM, a community-based organization that organizes working-class South Asian adults and youth around issues of racial and educational justice in Jackson Heights, a neighborhood in Queens.
Rishi Singh, educational justice organizer at DRUM, told Mic that Talia's stories reflect an increasing tension in New York City's public schools — and nationwide — since the adoption of controversial zero-tolerance policies. 
"I think all students, particularly students of color, they don't feel like their school is a school, they feel like it's a jail," he told Mic. "They feel they've done something wrong every time they go through scanning in the morning."
Many New York City school students, including the Muslim students who spoke to Mic, must pass through a metal detector every day, which the New York Civil Liberties Union called "a potential flashpoint of confrontation between [school safety officers] and students," in a 2013 report on the school-to-prison pipeline. 
"Every time I would walk through, I would get wanded," Talia said. Over time, she knew to point out to security guards where the metal pins were under her hijab, though that wasn't always sufficient. She was once asked to go to the bathroom to have her hijab inspected. The only female police officer available to search her was a sergeant carrying a gun. 
"I was like, 'I'm not taking off my hijab, I'm not doing it,'" she said. They ended up giving her a rougher-than-usual inspection. "They were feeling my hijab, grabbing my hijab and my hair. I refused to go to the bathroom with the sergeant." 
Once, when a security guard confronted her in her face, she froze. "I'm speaking to you, do you not speak English?" the guard said to her. 
"As a Muslim student, going through a metal detector, you always fear having something with you because we're surveyed more than other populations in general," Aber Kawas, a lead youth organizer at the Arab-American Association of New York, told Mic. Kawas works in Bay Ridge, a neighborhood in Brooklyn, New York, where she says her Muslim students often get suspended for minor infractions. 
Singh said that Muslim students have seen an increase in surveillance because of these minor infractions. That feeling of surveillance may not be paranoia. According to a 2013 report from the CUNY School of Law called "Mapping Muslims," the New York Police Department sent undercover officers called "rakers" into communities "to 'listen to neighborhood gossip' and get an overall 'feel for the community.' They were instructed to visit schools and interact with business owners and patrons to 'gauge sentiment.'"  
"In terms of South Asian Muslim students, we're not the main demographic affected by the school-to-prison pipeline, but we're at the intersection of issues like policing and the war on terrorism," he said. 
Rather than simply a school-to-prison pipeline, this means many students get caught up in a school-to-detention pipeline that targets people who are perceived as undocumented. 
In an earlier brief regarding the state of school safety in New York, the NYCLU stated, "The over-policing of New York City schools, paired with school zero-tolerance policies, drives youth directly towards the juvenile and criminal justice systems." 
If considered as its own city police department, the NYPD School Safety Division would be the fifth largest in the country, with more school safety agents per student than many cities have police officers per citizen.
Increased policing and punitive measures have a negative affect on student outcomes, according to Singh. "They get caught up in the juvenile justice system and not being able to graduate from high school, they find themselves in low-wage jobs," he said. 
When wearing a hijab or using the wrong lunch door counts as an infraction, the strikes begin to pile up quickly.
Even getting bullied is a punishable offense. "Black and brown youth get bullied in school, and if they defend themselves, both kids get suspended or just the victim gets suspended and they have to return to school without the issue being resolved," Talia told Mic.
For the DRUM leadership, Ahmed's case is a clear indication that bullying often leads to repercussions for the bullied, not the aggressor. And the bullies are not always other students. 
"The repeated harassment of Ahmed and sarcastic remarks to his clear explanations by teachers, administrators and police officers are not acknowledged as bullying in conversations about school culture and climate," DRUM said in a statement. 
According to Jensine, a 17-year-old Muslim student and youth leader at DRUM, teachers are often culpable in students being "pushed out" by creating hostile environments. "Teachers are often participants of systematic racism and institutionalized bullying, and that kind of conversation is not often spoken in the mainstream discussion of bullying," she told Mic. "I had to correct my teacher on what she was saying about Islam. She had some misconceptions she was stating as fact to the entire class."
DRUM's 2006 report found that 85% of South Asian students surveyed reported harassment by school or police authorities. Thirty-one percent said their harassment was due to actual or perceived race or ethnicity, while 29% felt it was due to actual or perceived religion and 17% felt the harassment was because of their immigration status. 
For Singh and other DRUM leaders, this means that school's approach to justice must be reframed as restorative, rather than punitive, meaning infractions would not pile up and push students out of school. Singh hopes that schools can embrace a model where parties involved in confrontation can confront each other to find common ground. 
DRUM is a part of the Dignity in Schools Campaign, which hopes to shift schools away from zero-tolerance policies and toward restorative justice. This year, DSC won $2.4 million in funding to implement restorative justice programs in public schools. 
"In restorative circles, parties involved can talk with each other, they can understand how the situation impacted each other and also start acknowledging and learn how to change those behaviors and learn from their actions — why it was wrong, how it was harmful," Singh said. "In a sense, it transforms; it's a transformative process instead of a punitive process."