Microsoft Office 2016: How to Download and Latest Features for Word, Excel and PowerPoint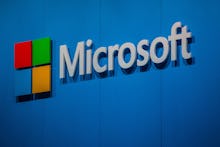 Microsoft released Office 2016 on Tuesday in an effort to remain a dominant productivity tool in the era of mobile and cloud computing. Office 2016 is the company's first update since 2013 and offers several integrated apps to help make project management more seamless and collaborative, Microsoft said in a statement. 
"The way people work has changed dramatically, and that's why Microsoft is focused on reinventing productivity and business processes for the mobile-first, cloud-first world," Microsoft CEO Satya Nadella said in the statement. "These latest innovations take another big step forward in transforming Office from a familiar set of individual productivity apps to a connected set of apps and services designed for modern working, collaboration and teamwork."
Here's how to get the latest version of Microsoft Office, and what new features are coming to Word, Excel and PowerPoint:
How to get it: Office 2016 is now available to download for users of Office 365, Microsoft's subscription service. The apps will also be made available to purchase for non-subscribers, but Microsoft has yet to announce a price. For Mac users, Office 2016 is available as a one-time purchase. 
Microsoft built Office 2016 in such a way that, ideally, the user won't have to leave the app to complete a project. Many of these features were added to the web-based version of Office during Microsoft's last big update in 2013, but will now be available in the desktop app.
"People often start and end their work in Office, but there is often a messy middle that involves a lot of discussion — in person, by phone or via various tools — as well as multiple (sometimes conflicting) inputs," Microsoft executive Kirk Koenigsbauer wrote in blog post about the updates. "Today we are delivering a set of experiences that is built for making teamwork seamless." 
Windows users will reap more benefits, but the update is exciting for Mac users as well. Koenigsbauer wrote that while Windows 10 is Office's "home," Office 2016 for Mac features new versions of Word, Excel, PowerPoint, Outlook and OneNote that seek to offer Mac users "the best of both worlds."
The features: The collaborative features of Office 2016 allow users to share documents, manage tasks and group chat all in one. The native apps will also now allow real-time co-authoring. Like in Google Docs, users will be able to see when others are writing or editing a collaborative document as it's happening. This feature has been available on the web-based app since 2013. 
Microsoft integrated Skype with Office 2016 so that teams don't have to leave the app to chat with each other about the project they're working on. Users can instant message, call and video chat with each other while in the document.
With the new "Tell Me" tool, users can search Word, Excel and PowerPoint for Office's features and commands rather than having to tediously browse through Office's plethora of menus. A "Smart Lookup" is a built-in, Bing-powered search that allows users to browse the web without leaving the document. 
OneDrive allows you to save files to cloud storage and pick up where you left off on any device. You can start a project on your laptop and finish it on your phone during your commute. 
Groups, an Outlook 2016 app available for iOS, Android and Windows phones, allows users to organize and communicate through public and private groups. The idea of the app is similar to those of the popular communication app Slack. Office 365's Planner app allows users to organize, assign and keep track of team tasks. 
While the updates to Office are certainly welcomed, many of them aren't exactly game-changers. For instance, "An upgrade to Microsoft Outlook lets it intelligently sort your inbox, a little like Gmail's priority inbox or the stellar Outlook for iOS," Business Insider reports.