Why Mic Exists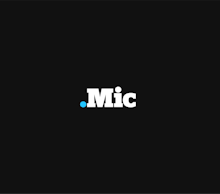 I sent this note to the Mic staff yesterday.
***
Team,
Mic has one of the smartest, kindest and hardest working teams out there. The reason we have gotten this far is because of your dedication to creating something of value for our audience.
I've come to feel that while we have an intuitive sense of what Mic should be, we need better clarity about what makes Mic uniquely Mic. This is fundamentally a failing on my part, and I want to solve it.
This memo is about articulating and clarifying Mic's mission, not our strategy. This is about why we exist and why we're building what we're building.
______
Mic exists to help our audience make sense of a rapidly changing world. By informing our generation about the issues of our time, we're serving as a catalyst for people to make an impact.
Jake and I founded Mic five years ago, united by a shared belief that our generation can change the world. In our original mission statement, we said that PolicyMic should "engage, educate and empower our generation about politics." We changed our name to Mic because we recognized that our generation could influence so much more — from culture to global affairs to technology.
Today, that mission is more important than ever. We're building a media company that boldly reflects our generation's unique perspective and inspires all of us to be better. That's why I wake up every morning.
_____
America faces massive challenges. Today's leaders are out of touch and failing us. The current establishment has squandered incredible wealth and opportunity — in government, in corporate America and in media — leaving our generation to pick up the pieces.
Wealth inequality is widening at a faster pace than ever before. The education system is failing millions of children, and student loan debt continues to skyrocket. Climate change is accelerating. Technology and globalization are radically altering the workforce. Women are still vastly underrepresented in public office and boardrooms. People can still be fired for being gay in 28 states. The list of challenges goes on and on.
Not only is America lacking coherent solutions and action, but we're lacking awareness and intelligent discussion. The presidential debates are far from enlightening. Media outlets continue to cover important issues in the context of who's up and who's down. Cable news continues to be dominated by talking heads and their conventional wisdom.
We are at a crossroads. We are at a moment where Mic can help build a better future by telling stories about important issues and ideas.
______
The Mic lens is generational — not ideological.
Many of you have heard that Jake and I often had heated debates over politics as early as high school. But what you may not know is that while I worked for an investment bank after college, I also spent time organizing with the nation's leading labor union, SEIU, in Boston. Go figure.
To me, there was nothing inconsistent about working in finance and supporting labor unions, and I don't think I'm unusual. Rather than an aberration, I believe my own story reflects something bigger about how our generation sees the world. We don't get mired in staid ideology. We don't subscribe to the same partisan divisions that have defined so much of our politics for so many years. We don't have patience for those who would slap a label on a person or a belief without trying to understand them. We decide for ourselves.
We grew up during the boom years of the '90s and came of age during a decade filled with war and economic turmoil. We've lived through a time of radical technological change, and now walk around with more computing power in our pockets than NASA once had on spaceships. Information has been completely globalized. There is no excuse for the same old ideas.
When we're at our best, our generation is both pragmatic and optimistic; open-minded and skeptical; confident and humble; independent and collaborative. In our bones, we are passionate about solving problems that many have accepted as reality.
We're committed to using technology for good. We create companies, nonprofits and apps that help people live better lives, but we recognize that smartphones don't pass laws.
We're open to ideas from anyone. We'll watch a video of an ordinary college student like Zach Wahls telling his amazing story, but ignore major political speeches that feel contrived.
We're challenging the traditional institutions and ideologies that have defined America. From marriage and children; to music and art; to lifestyle and work-life balance; to technology and science; to money and happiness; to religion and culture; to the body and sexual identity. All of these things are undergoing a revolution. And young people are leading it.
Our generation is increasingly turning to Mic for clarity. We will continue to tell important stories that influence the national conversation. We will work relentlessly to become the preeminent destination for a modern perspective on the issues of our time. Ultimately, we will help our generation come into its own and make a big mark on the world.
_______
I'm convinced more than ever that Mic will be able to accomplish this because we have a key advantage: Our sensibility is innate. We're a news company built for us, by us. We are members of the audience we serve, and we address our readers as if we're talking to a friend. We don't strategize about "how to engage millennials," because we are them.
We are, like our audience, focused on the future. We tell ambitious stories that match our endless curiosity about the world. We intuitively understand how media is now consumed: through our phones, through social networks, and through new Internet platforms. We appreciate and represent our generation's diversity in age, gender, race, sexuality and experiences.
All of this means we're able to use every means available to connect better, deeper, and more often with our audience. Mic brings together quality reporting, incisive opinion and incredible video production for an experience that reflects the outlook of a twenty-something in America today.
Take, for instance, our consistent, dogged coverage of transgender rights. Back in April 2012 — more than two years before Time placed Laverne Cox on the cover — Mic began spotlighting this important issue, and we continue to shine a light on it today.
Take, for instance, the way we handled our interview with President Barack Obama. The video team took the complicated Iran deal and broke it down to its essence. The politics team amplified the voices of real people all over the world and got the president to respond directly to our generation. The product team built an amazing landing page to house all of it. The Obama interview embodies what we aspire to do every single day.
_______
There is absolutely nothing guaranteed about our success. What we are trying to build is very hard and we have yet to fully live up to our mission. I go back to something an advisor told me recently: "You're building a skyscraper. Right now, you need to build a strong foundation."
I still remember one of the first conversations I ever had with one of my close friends about Mic in the early days. When I asked whether it was worth trying despite the long odds, he replied, "Mic needs to exist. If you aren't going to try, who is?"
That has stuck with me to this day. It can be hard to take a step back and appreciate the tremendous opportunity we all have at Mic. Stories have the power to transform people in small and big ways. We get to tell stories every day. And we have all built a megaphone to share them with millions.
I want to close by asking everyone to remember one thing: Keep your eyes on the prize. We are all here because we care deeply about which direction the world takes. Making our generation more informed will make our society stronger. Never lose sight of that.
It is an honor to work with such a purpose-driven group. As I said at the beginning of this note, we talk a lot about what we're building and how we're going to build it. But it's important to step back and internalize why we're doing this. We will be meeting in small groups to discuss Mic's mission in the days ahead. I'm looking forward to it.