Robert Pattinson Just Hit Back at the Disgusting Racist Comments About His Fianceé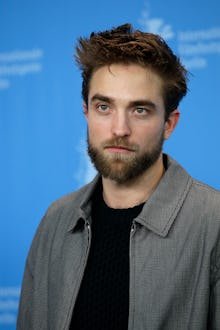 Twilight series star Robert Pattinson has come to a conclusion about bigoted online trolls unhappy with his pending marriage to half-black British musician FKA Twigs — they may not actually be human.
Pattinson told New Musical Express magazine that the number of racist comments he and his fianceé received after their relationship became public knowledge was jaw-dropping.
"I was talking to my dad about this and I bet him that if he looked up Nelson Mandela's funeral on YouTube, the first comment would be a racist one," said Pattinson. "And it was, with like a million upvotes."
"What I don't get is why," he continued. "I think it's because most normal people are not commenters – I've never met anyone who's left a comment on anything. It's just demons who live in basements."
"You have this weird thing where you end up trying to fight against this faceless blob, where the more you hate it, the bigger it gets, because it's all in your head," Pattinson concluded.
The Daily Dot compiled some of the hate the couple received in November 2014:
Twigs, whose real name is Tahliah Barnett, has previously spoken out about the volume of hate she receives anonymous trolls online. According to her, sometimes the vitriol has successfully drove her offline.
"I am genuinely shocked at disgusted at the amount of racism that's infected my account in the past week. Racism is unacceptable in the real world, and it's unacceptable online," Twigs told Rolling Stone in 2014.
"If you stop looking at yourself on the Internet, is it really happening?" she added. "I really recommend it – nothing happens other than you start reading books more and you start texting your mom more and your life goes back to normal."
h/t NME