Audi Recall: Full List of Models Affected by Volkswagen Emissions Scandal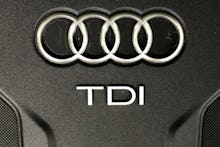 The sweeping recall of Volkswagen vehicles this month turned out to be bad news for Audi as well. Over 2 million Audi vehicles worldwide were embedded with the same emissions-cheating software found in Volkswagen vehicles, a spokesman for the Ingolstadt, Germany-based Audi told Reuters on Monday. 
Of the 2.1 million Audi vehicles affected by the Volkswagen scandal as of Monday, 72% of them were registered in Western Europe, including 577,000 in Germany, Reuters reports. Almost 13,000 of the Audis affected were registered in the United States. 
The affected models include the Audi A1, A3, A4, A5, A6, TT, Q3 and Q5 model lines, the spokesman told Reuters. Model years fell between 2009 and 2015, according to the New York Times.  
On Sept. 18, the Environmental Protection Agency officials busted Volkswagen, which owns Audi, for embedding software in millions of its diesel cars worldwide that allows the car to emit 40 times the legal amount of nitrogen oxide while testing within legal limits. 
Last week, Volkswagen said 11 million cars among its brands worldwide were affected by the scandal. Among Volkswagen's brands are Audi, Bentley, Bugatti, Lamborghini, Porsche, SEAT and Skoda.
The German government is giving Volkswagen until Oct. 7 to fix the problems, the Wall Street Journal reports. In the meantime, international regulators are working on stricter emission tests for diesel cars.