Oregon Shooting Live News Coverage: Follow Up-to-the-Minute Coverage From Local News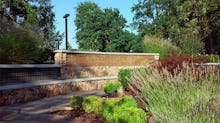 A mass shooting on Thursday at Umpqua Community College in Roseburg, Oregon, killed 10 people and injured seven, according to CNN. The gunman was killed in a gunfire exchange with officers, Sheriff John Hanlin said in a press conference on Thursday.
A sheriff's spokeswoman told Fox 5 there's "no more threat" at the campus. 
Few details of the shooting have emerged. "All I know is that two students came into our kitchen ... and told us they heard gunshots," Liliana Navarro, a cashier at Umpqua Community College's Loggers Cafe, told Mic. "All of a sudden my manager is telling us we need to lock down"
KATU is providing a live news stream as the story develops.
Oct. 2, 2015, 9:30 a.m.: This story has been updated to reflect the revised official victim count at Umpqua Community College.