No, Instagram Has No Plans to Build an R-Rated Version of Instagram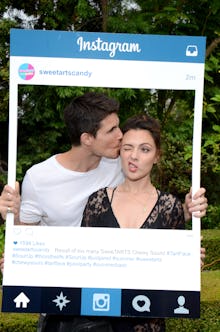 Instagram just celebrated its fifth birthday, and many of us are still wondering: Will the app finally catch up to the repeated calls for a more lenient — and consistent — approach to nudity? 
During a panel in San Francisco on Tuesday, host Katie Couric asked Instagram CEO Kevin Systrom about the likelihood of an "R-rated" version of the app. Systrom answered, "There have been discussions." The headlines started buzzing, saying this system might be in the works as we speak.
But Instagram confirmed to Mic on Wednesday that there have never been any concrete plans — nor are there any currently — to build an alternate version or framework for Instagram in which more risqué content could live uncensored.
Instagram is steadfast in its censorship policies. "We're not in the business of hosting porn," Systrom said in the panel. "We focus on people being able to express themselves in beautiful ways."
But a number of artists and activists have swung back at Instagram and its parent company, Facebook, for upholding patriarchal norms in censorship, applying bans unfairly and censoring the female body in ways that would never be applied to a man.
Instagram and Facebook have both had to make concessions, allowing for photos containing pubic hair or expanding their nudity policy to allow for the female nipple in breastfeeding photos.
But, as we've learned once more, every concession in the fight against social media censorship is hard-won, not in broad policy changes and meaningful apologies, but inch by inch.