Facebook Is Testing Reaction Emojis Instead of Dislike Button — Here's What They Look Like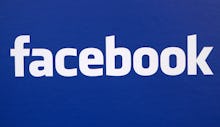 Facebook wants to know how users really feel. The tech giant is reportedly testing a handful of "reaction emojis" that add to the Like button and let users attach a variety of sentiments to the content that populates News Feeds. A beta version of the feature will appear in select countries beginning on Friday, and users in Ireland and Spain are first on deck to share all the feels. 
The reaction buttons will appear as a drop-down menu off the "like" button and will display on Pages and on user profiles, Mashable reports. The update introduces seven emotions to choose from: "haha," "yay," "wow," "sad," "angry," "love" and ye olde "like."
If Facebook decides to roll out the feature in earnest, users will finally be able to communicate sadness over a pumpkin shortage, glee for an on-point Clickhole article or grief for the end of a One Direction era. 
In September, it came to light that Facebook was experimenting with a "Dislike" button. "I think people have asked about the Dislike button for many years," Facebook chief Mark Zuckerberg said at a town hall Q&A, according to Business Insider. "Today is a special day because today is the day I can say we're working on it and shipping it."
It's likely that Facebook chose to revise the Dislike button to combat trolling and online abuse. In December, Zuckerberg touched on the company's hesitation during another Q&A. "Some people have asked for a Dislike button because they want to say, 'That thing isn't good,'" he told the audience. "And that's not something that we think is good for the world. So we're not going to build that."
Facebook's interest in emojis also reflects an uptick in mobile device usage. Of Facebook's 1.32 billion monthly users, 399 million, or about one-third, access the platform exclusively via a mobile device, according to the Verge. Spelling out a detailed response is difficult without a desktop, but reaction emojis would allow mobile users to quickly and easily engage with content.