Netflix Price Increase: Streamer to Raise Price on Most Popular Service to $9.99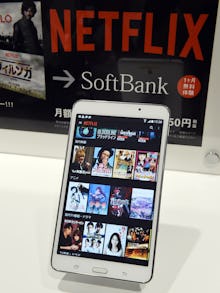 Media-streaming giant Netflix pulled a fast one on Thursday by raising the price of its monthly subscription from $8.99 to $9.99, a change the company has yet to notify its subscribers of, according to TechCrunch. The Netflix subscription page listed the price for new subscribers for the standard plan, the most popular plan, as $9.99 on Thursday. New users get one free month of the service, according to the subscription page. 
At first, it was unclear when the hiked price would take effect. TechCrunch reported the new price was effective immediately for all new subscribers in parts of Latin America, the United States and Canada, however CNC3TV reported the price wouldn't take effect until Nov. 11 and that existing users would pay $8.99 until October 2016. 
The regions aren't the first to cough up the extra dollar for the company's streaming service. Netflix already upped the price in Europe back in August, according to TechCrunch. 
The $9.99 price is for the standard plan, which allows users to stream video in high-definition and watch Netflix on two screens simultaneously. 
This change reflects Netflix's aim to expand on its original content. The company already boasts several popular shows like House of Cards and Orange is the New Black. "The goal is to become HBO faster than HBO can become us," the company's CCO Ted Sarandos told GQ in January. 
Oct. 8, 2015, 2:30 p.m. EDT: This story has been updated.