KIA Recall 2015: Here's How to Find Out If Your Car Was Affected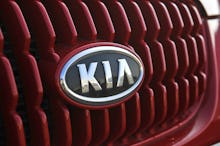 Kia Motors Corp. is recalling more than 377,000 of its Sorento SUV models manufactured between 2011 and 2013 due to a gear shift failure that can cause the vehicle to shift out of park and potentially cause serious accidents and injuries, CBS reports. The car manufacturer will begin notifying drivers impacted by the recall beginning Nov. 24. 
In the meantime, Sorento owners who don't want to wait for a recall notice can enter their vehicle identification number, a unique series of numbers that comes with every car, into the Kia website and search through every recall the corporation has issued since 1994. The VIN is typically found on the bottom corner of the dashboard on the driver's side. 
According to documents Kia provided to the National Highway Traffic Safety Administration, an investigation surrounding the Sorento's shift-lever switching out of park without a driver placing their foot on the brake found 54 warranty claims, causing the corporation to officially recall the vehicle on Sept. 28, the Wall Street Journal reports.
CBS reports the issue occurs when drivers push too hard on their shift lever, causing an interior part, called the brake-shift interlock mechanism, to break. The corporation said it first got a report of an issue when a child was able to shift a Sorento out of park and the vehicle began rolling through a parking lot, causing an injury, according to ABC. The issue, which is only specific to Kia Sorentos in 2011, 2012 and 2013 model years, has caused three total injuries, CBS found.
The Sorento is an SUV line from Kia that has received new editions nearly every year since 2003. The vehicle is marketed as a midsize crossover line suited for families.