Microsoft Will Pay You for Your Old Laptop. Here's How Much and How It Works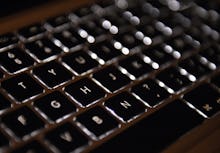 Tech giant Microsoft is paying people for their old laptops, so as long as they buy a new one for double the price. The company is offering users $200 for Windows laptops and $300 for MacBook laptops, in exchange for a laptop from the Microsoft Store, as part of a deal called Easy Trade Up. 
As with every deal, there's a catch: The exchange can only be made with a laptop purchase of $599 or more, according to the site. That means the deal allows customers to get a new Microsoft laptop for either $299 or $399 after they receive payment for their old one. 
Additionally, the trade-in laptop must be fully functioning, less than six years old and have at least an 11.6-inch screen, Gizmodo reports. 
The offer is available in the United States, UK, Canada, India, Brazil, France, Germany and Taiwan.
Here's how it works: Customers must first purchase one of the 52 laptops that qualify under the deal. An online-claim, available on the Easy Trade Up website, must be submitted within 14 days of the purchase. Once the claim is approved, the customer sends in their old laptop and should receive the payment within 28 days, according to the website.
This deal comes after Microsoft released its new tablet Surface Pro 4 on Oct. 6, which is priced at $899. The company says the Surface Pro 4 is powerful enough to replace a laptop.