Ad-Free YouTube: Price and When New Streaming Service and Original Programming Are Coming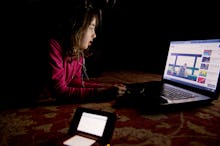 YouTube users tired of sitting through advertisements before their videos begin playing won't have to do so much longer, as the Google-owned company is finally providing a way to avoid them. Beginning Wednesday, the second-largest search engine on the Internet will begin offering ad-free services as well as original programming for paid subscribers, according to PCMag.
"We feel the time is right to make another important investment in our creators," YouTube executive Alex Carloss wrote in a company blog last year, Recode reports. "That's why we've decided to fund new content from some of our top creators, helping them not only fulfill their creative ambitions but also deliver new material to their millions of fans on YouTube."
The subscription service, which will cost audiences $10 a month, will allow members to bypass all advertising featured in YouTube videos (generally playing before the beginning of a video and other times located throughout longer videos uploaded to the site).
The move to incorporate paid subscriptions into the free video content site follows years of the company trying to find new sources of revenue. The company rolled out "paid channels" in 2013, where users were charged $5.99 each month to watch videos from 53 producers of viral videos like National Geographic Kids and UFC Select. 
"Today, there are more than 1 million channels generating revenue on YouTube," the company wrote in a blog post following the rollout of the 2013 program. "One of the most frequent requests we hear from these creators behind them is for more flexibility in monetizing and distributing content."
PCMag reports four of YouTube's personalities with the biggest subscriber bases have already signed onto creating new content that will be housed within the subscription service's paywall: The Fine Brothers, Prank vs. Prank, Joey Graceffa and Smosh.