Serial Killer Suspect Charged With Poisoning Murder of 4 Young Men He Met on Dating Sites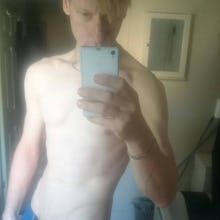 A 40-year-old man is under arrest in England after being accused of murdering four men he met on "gay dating websites," the Evening Standard reported Monday.
After bringing the men back to his home in East London, Stephen Port allegedly poisoned them with lethal amounts of the drug gamma-Hydroxybutyric acid, commonly known as GHB. The four men — 23-year-old Anthony Walgate, 22-year-old Gabriel Kovari, 21-year-old Daniel Whitworth and 25-year-old Jack Taylor — were all found on the grounds of St. Margaret's Church, near Port's apartment.
The deaths occurred over a long period, with bodies emerging in June, August and September of last year, as well as last month. The British police agency Scotland Yard announced it would subject itself to an independent review to investigate its response to the murders, the Guardian reported. 
Port appeared in court Monday for a preliminary hearing. He did not answer any of the allegations against him and was taken into custody after confirming his name and address, the Guardian reported.  
At this time, a clear motive for the murders has not yet been established.
"We are still in complete shock at the allegations against our son," said Port's parents, Albert and Joan Port, Sky News reported. "We don't believe Stephen is capable of carrying out what he's been accused of."
On his Facebook profile, which was still online as of Tuesday morning, Port wrote he graduated from Oxford University and worked as "special needs catering teacher" at "Westminster Kingsway College," a claim his parents said was false, the Daily Mail reported. Most of Port's public photos are selfies, many of which would not have been out of place on a number of gay hook-up sites. 
Among his liked and following pages were a tribute to Olympic diver "Tom daily" [sic] and a group called "Gay Twink World."
While the full truth will likely not emerge before a trial, the story is a warning to everyone — gay and straight alike — that the Web remains a dangerous place for meeting strangers.