Butter Project Streaming Service and the Latest On Popcorn Time Shutdown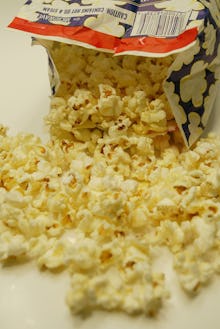 After posting what looked like a farewell message to its Twitter account on Friday, the widely used movie streaming website Popcorn Time shuttered its domain over supposed legal issues. Yet in its place appeared Butter, an alternative to Popcorn Time that the creators behind the original BitTorrent file-sharing hub say is totally legal.
According to a landing page for the Butter Project, the new file-sharing site is the result of a year's worth of "passionate and emotional" deliberation. After facing concerns over what and wasn't legal for developers and users to share via their streaming service, the developers behind Popcorn Time decided to split the service in two — one reworked version of Popcorn Time and a newer, more legally sound version.
According to its creators, Popcorn Time will continue its open-sourced format for developers at a new domain via GitHub. "On one hand, popcorntime.io will continue to deliver the exact same experience to our beloved users," the creators explain via the Butter's Project launch page. "On the other hand, the butter team will operate in an absolutely clear legal framework to develop the best technology we can."
On Friday, the new service even got a dedicated Twitter handle Facebook page and Google Plus account. 
In essence, the creators of Popcorn Time launched the Butter Project to ease developers' concerns over any legal breaches and to encourage open-sourced governance between the platform's developers and its users. According to the founders, the Butter Project still lets users stream movies and TV shows via desktop computers and mobile devices, though the creators built the platform on an entirely different infrastructure than Popcorn Time.
"We are making sure butter is absolutely not using the popcorntime.io infrastructure to make a clear separation of concerns," explain the platform creators.
For the time being, the Butter Project is still in its infantile stages and has yet to launch. Once the platform debuts in earnest, which "won't be before a couple of days at the very least," according to a Facebook post, its domain will be located here. Stay tuned.