Giphy Launched an App for iOS. Here's How It Works and How to Download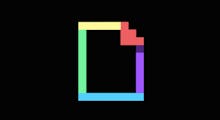 In perhaps the most important achievement for the digital world this year, GIF-sharing site Giphy launched a standalone app for iOS on Thursday — making it easier than ever to share GIFs on social media from an iPhone, or text friends in fluent GIF dialect. Let the GIF overload commence.
Before Thursday, Giphy existed on iOS as merely an add-on for Facebook's Messenger app, allowing users to send each other GIFs within the Facebook Messenger app only. The new standalone app allows users to browse, search, save and share GIFs easily through iMessage, email, in a Facebook post, on Twitter, and Messenger. 
"We saw amazing engagement and adoption of our standalone app," Giphy COO Adam Leibsohn told TechCrunch. "People were using it in clever ways to put GIFs in more places. It just made sense for us to build this out...we want to help people put GIFs in the places they want to use them most: social networks, messengers, text messages, emails, etc. So a search and sharing app makes sense."
The app can be downloaded for free through Apple's iOS App Store.
Here's how it works:
Browse the "newest, most trending" GIFs:
Or search for something more specific, like a cat playing the guitar:
Choose which platform to share the chosen GIF through: 
Is it possibly worthy of a Facebook post?
Or a simple iMessage?
Voila!