Mark Zuckerberg Is Going to Put an End to Candy Crush Invites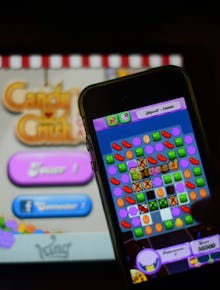 In an transcendent moment during an event at the Indian Institute of Technology in New Delhi on Thursday, Facebook chief Mark Zuckerberg vowed to stop allowing users to send out Candy Crush invitations to people who have never even played. Thank you, Zuckerberg.
During a Q&A session, an audience member told Zuckerberg, "I seriously don't want to get anymore invitations on Candy Crush. How can I stop getting it?" Zuckerberg's reply was a gift to Facebook users everywhere. 
"I sent a message to the person who runs the team in charge of our developer platform, and I said that by the time I do this town hall Q&A, it would be good if we had a solution to this problem," Zuckerberg said. "There are some tools that are kind of outdated that allow people to send invitations to people who've never used a game, who have gotten invitations in the past but don't play games on Facebook."
Zuckerberg added that fixing the bug wasn't a priority in the past, but that it would be now. "We hadn't prioritized shutting that down, we just had other priorities. But if this is the top thing that people care about, we'll prioritize that and do it," he said.
Watch the full hour-long Q&A below: